10 Best Floral Dresses of 2020 for Weddings, Work & More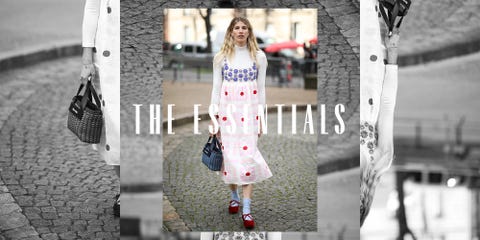 Getty Images
Welcome to The Essentials, our weekly series highlighting a must-have classic, key to building a timeless, pulled-together closet.
Floral motifs have taken a lot of heat. They're often dismissed as predictable— especially for spring— when in fact, they can be multi-faceted. There are the moody romantic florals, the cute dainty varieties, the exotic tropical versions, and the whimsical abstract styles. The blooms that walked the runways for spring/summer 2020 are familiar, but fresh. We want to make arrangements to wear all sorts of them! While last year's Laura Ingalls Wilder-inspired prairie dresses will still be around this season, consider alternative silhouettes too. Try out shorter floral dresses for night or a grand puff sleeve for special occasions. Trust us, when the temperature breaks 70, you'll want more than one floral dress to slip into. Ahead, shop 10 flower adorned dresses that will become the MVP of your blooming summer wardrobe.
Advertisement – Continue Reading Below
1
The No-Brainer
Floral puffed sleeves dress
This puff-sleeve baby doll dress will be your solution to hot summer days and date nights alike. Add a belt to show off your waist or your favorite choker-style necklace, perfectly framed by the square neckline.
2
The arts-and-craftsy pick
Floral-Embroidered Cotton Dress by Sea
Sea
modaoperandi.com
$485.00
This dress marries two of our favorite trends this season—patchwork and florals. You can style this one on its own paired with a mule or a low top sneaker or wear it as a tunic over your favorite cropped jeans.
3
The Surprise Option
Steph Floral Midi Dress
RIXO
intermixonline.com
$430.00
This floral midi-length dress will be on constant rotation this summer. The open back makes it suitable for cocktail parties, but add a shrunken cardigan and you're ready to sashay around the office.
4
The Classic
Marisol Dress
All Things Mochi
shopbop.com
$453.49
This lightweight floral-embroidered dress is practically begging to come with you on that late summer vacay. Wear it with barely-there sandals and your favorite sun hat.
5
The Sweet Choice
Parke Dress
Reformation
shopbop.com
$198.00
Stripes are the perfect companion to cascading florals in this sweet linen dress. Adjustable shoulder straps help achieve the perfect fit, while pockets make it a functional choice when paired with this season's micro bags.
6
The Show-Stopper
Floral Midi Dress
Miu Miu
modaoperandi.com
$3,940.00
This splurge-worthy dress is the vintage treasure you've been searching for, but never actually found. Until now! Wear it to all of your warm-weather gatherings, including weddings and bar mitzvahs. We think you'll find that the price per wear is actually a return on your investment. 
7
The Wanderlust Winner
Lita linen and cotton-blend midi dress
Rebecca Taylor
matchesfashion.com
$180.00
This A-line, midi length dress seeks inspiration from the flora in the south of France. Wear it alongside your favorite tote bag and a pair of espadrilles to pretend like your sipping rosé in Provence.
8
The Ladylike Look
Embroidered Dress
Tory Burch
toryburch.com
$598.00
You'll look cute as a button in this floral and pinstripe number. Offset the girlish smocked waistline and ruffled cuffs with a boyish loafer.
9
The Party Pick
floral flared midi dress
Dolce & Gabbana
farfetch.com
$1,395.00
We love this rose studded dress for summer weddings and special nights out. A boned bodice ensure it hugs you in all of the right places, while shoulder bows and the V-neckline give it an ultra romantic touch.
10
The Relaxed 'Fit
Floral Satin Dress
This dreamy dress from the  Johanna Ortiz  x H&M capsule is on our summer wish list. Voluminous layers create a free-flowing silhouette for weekdays in the city and weekends on the coast.
For more stories like this, including celebrity news, beauty and fashion advice, savvy political commentary, and fascinating features, sign up for the Marie Claire newsletter (subscribe here).  
This content is created and maintained by a third party, and imported onto this page to help users provide their email addresses. You may be able to find more information about this and similar content at piano.io
Advertisement – Continue Reading Below
The Coolest New Watches to Buy Right Now
This year has been a strange one for the watch industry. As it has for so many other businesses, the coronavirus has shaken things up: the industry's biggest event went all-digital, and Rolex, Tudor, and Patek Philippe, three of the industry's heavy hitters, have postponed their big releases. But that doesn't mean you can't buy a very sick released-in-2020 watch. You definitely can—and, if you're like us, you might want to grab more than one. Here are a few of our favorite new releases.
All products featured on GQ are independently selected by our editors. However, when you buy something through our retail links, we may earn an affiliate commission.
Saudi to Host Ad-Diriyah Biennale Foundation Art Event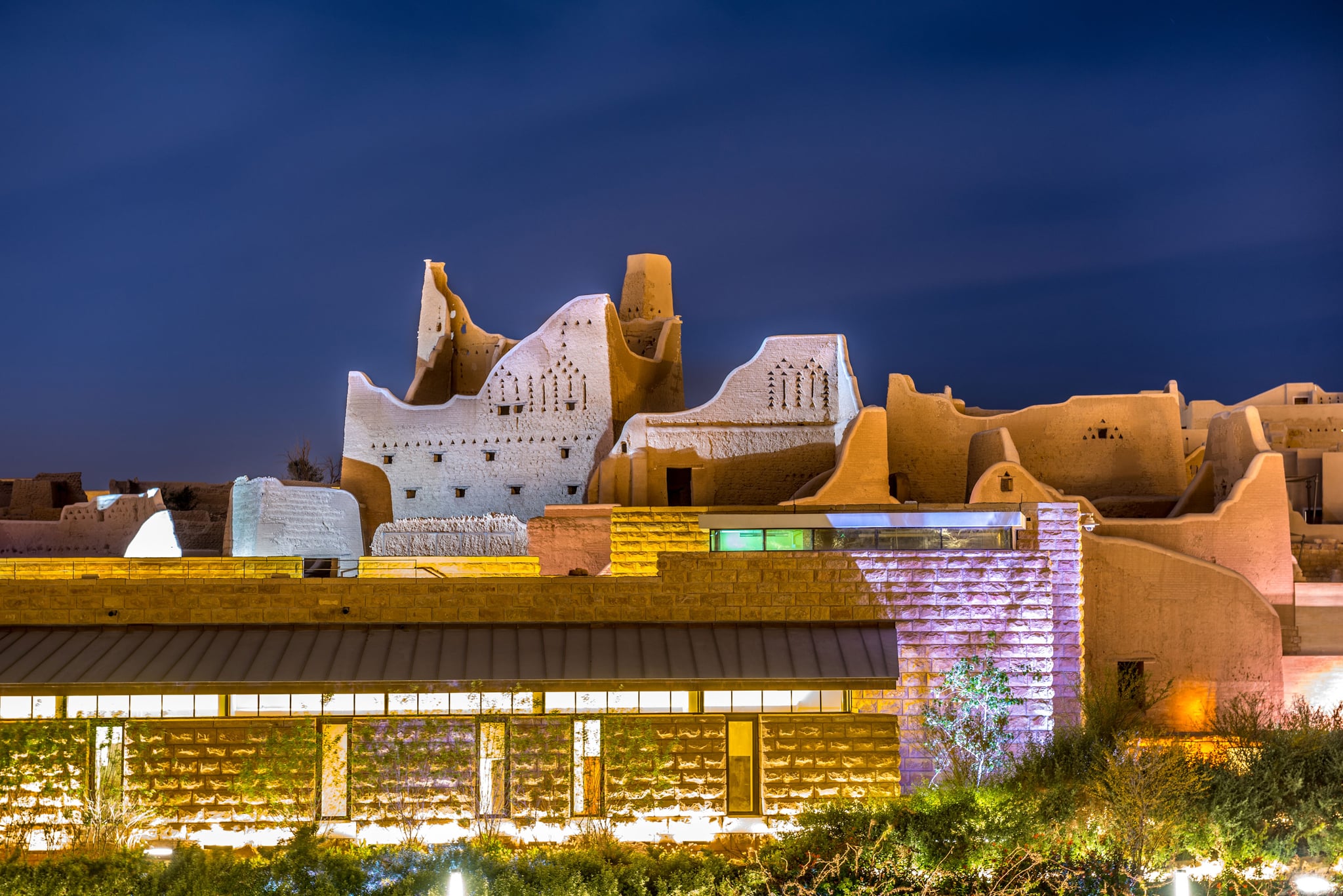 Art lovers, we have some exciting news, a massive new art event is coming to Saudi Arabia next year!
Ad Diriyah Biennale Foundation for Contemporary Art will showcase the work of the region's artists, as well as highlight pieces from artists worldwide.
The biennale will alternate in terms of theme, with an exhibition of contemporary art for the first edition set for 2021, and an Islamic art exhibition to follow in 2022.
The news was announced on Saudi Arabia's Ministry of Media twitter account.
"#هيئة_الثقافة" تعلن بدء التسجيل للمشاركة في معرض "ثنائيات الدرعية" بالرياض https://t.co/z85G6wY3Un pic.twitter.com/MoNTl5FtU6
— وزارة الإعلام (@media_ksa) May 28, 2018
The announcement comes after it was revealed that the Kingdom's minister of culture, Prince Badr bin Abdullah bin Mohammed bin Farhan Al Saud, had joined the Ad Diriyah Biennale Foundation as board director.
The initiative aims to evolve Saudi Arabia's contemporary art scene and position Ad Diriyah as a regional and international hub for culture. We, as a collective one, cannot wait to see all of the artwork when the event kicks off next year!
While we wait, here's a list of several ways that you can explore more of the region's and the world's art scene – right now!
Ithra
Saudi Arabia's award-winning multi-purpose art space has several virtual free art tours, online classes, and workshops to attend. To join in on the art experience, all you have to do is register. Click here to do so.
Musée d'Orsay, Paris, France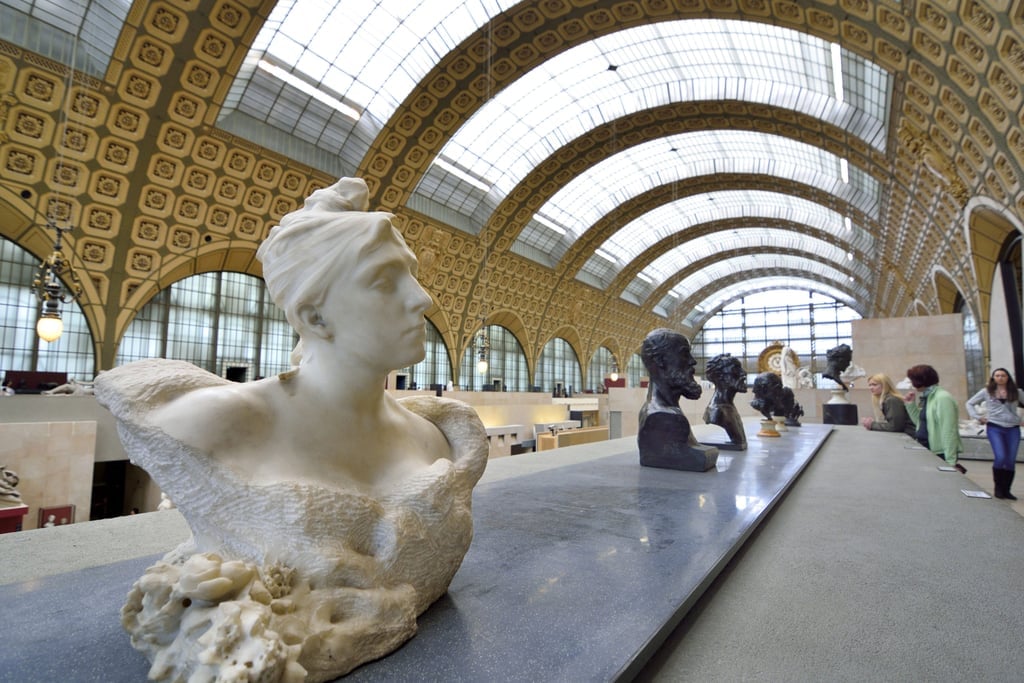 Thanks to the Google Arts & Culture website, you can explore the world-renowned museum that is home to some of the most sought after pieces of art, including Vincent van Gogh's "Self Portrait."
The Louvre in Paris, France Virtual Tour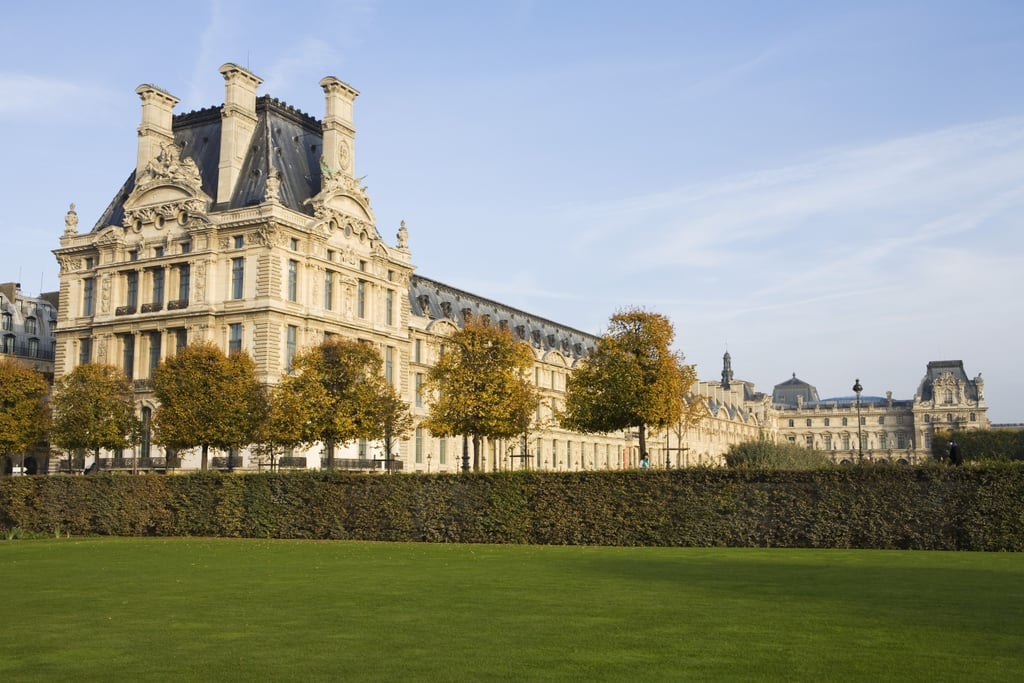 Explore the Galerie d'Apollon and view Egyptian antiques at The Louvre in Paris, France.
For more entertainment news, features, interviews, and updates, please click here.
Best tiered dress – Stylish tiered dresses for summer
The temperatures are rising and we could all do with having that perfect summer dress hanging in our wardrobes; something that you can mindlessly grab, throw on and immediately feel put together.
Well, this summer, we're ticking off all our dressing needs with the tiered dress. The style's flouncy and flowing tiers create a flattering silhouette, skimming over your body and adding a contemporary touch to your look that will make you feel elegant and chic with minimal effort.
The tiered dress comes in a variety of styles for all different occasions so, whatever you are looking for, there will be an option out there for you.
Look for linen and breezy cotton fabrics with washed-out stripe prints and frayed hems for your new day dress or, if you want something a little smarter, go for summer black with subtle details, such as tie collars or fluted sleeves. All you need is some chunky flat sandals and you will be ready to go.
You really can wear this style for a day in the park or for smarter occasions. The tiered dress even lends itself to an evening look – just try to choose smarter fabrics, such as silk and satin, and those flowing tiers will add the perfect finishing touch to your evening wear.
Now the only thing left to do is start shopping. Trust us, these dresses will be a mood-boosting treat! So, here are 10 of the best tiered dresses available on the high street now…