Homme Plissé Issey Miyake Spring 2021 Menswear Collection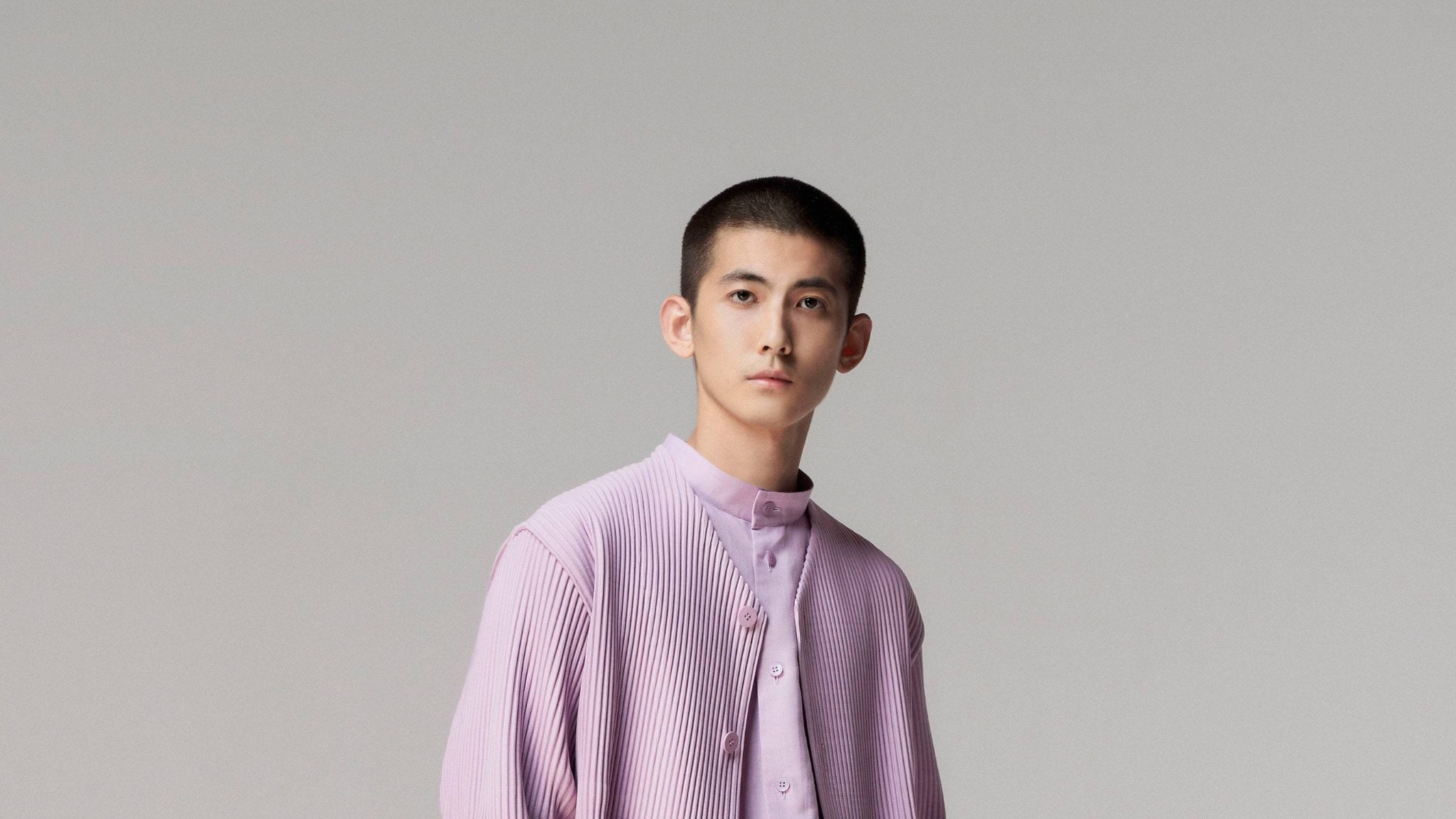 "For a future that is healthy, bright, and full of hope." So read the closing caption at the end of an engagingly filmed and attractive collection from Homme Plissé Issey Miyake. That it was worth sticking around until the end of the credits to read said caption is down to the phone-shot footage of Plissé enthusiasts out and about, enjoying their clothes. Before that we saw three dancer models, one of whom was partnered with a basketball, demonstrate the ease the pieces afford by moving enthusiastically. A very nice touch was the suggestion that these were not only clothes you choose to put on in the morning, but also clothes that implore to be worn: They attracted the attention of the models by quivering on the rail with the same pent-up urgency my reproachfully unwalked dog demonstrated all day one of this digital Paris Fashion Week.
Among the highlights were a tracksuit in an irregular, multicolor, cityscape inspired check; robe-like coats in polyester printed in soft-toned bleach puckerings originally rendered on denim; and pieces in a mesh fabric developed to resemble a hologram. Plissé jackets included new three-quarter sleeves which Miyake's typically comprehensive notes explained were designed to transition between the formal and casual. Two looks in top-to-toe stone tones, with low hemmed shirts, were perhaps a little cult member / spa employee, but evidently deeply relaxing to wear. Plissé pieces can be classed as both activewear and tools for attainment of serenity.
Ashley Olsen Wore The Row Ballet Slipper in Crocheted Cotton Woven Flats
Hood by Air Reflects on Legacy With New Museum Capsule
With its inaugural Museum capsule collection, Hood by Air is reflecting on its years-long legacy in fashion. 
The first capsule collection from the Museum arm of the brand, which Shayne Oliver announced earlier this summer was returning as a four-piece experience, is titled H13A. Per WWD, pieces included in the first of a two-part capsule collection include sweatshirts, denim, and art, not to mention the presence of the 2013 spiral logo and the Rihanna-boosted cookie logo from 2007. Prices range from $55 to $295.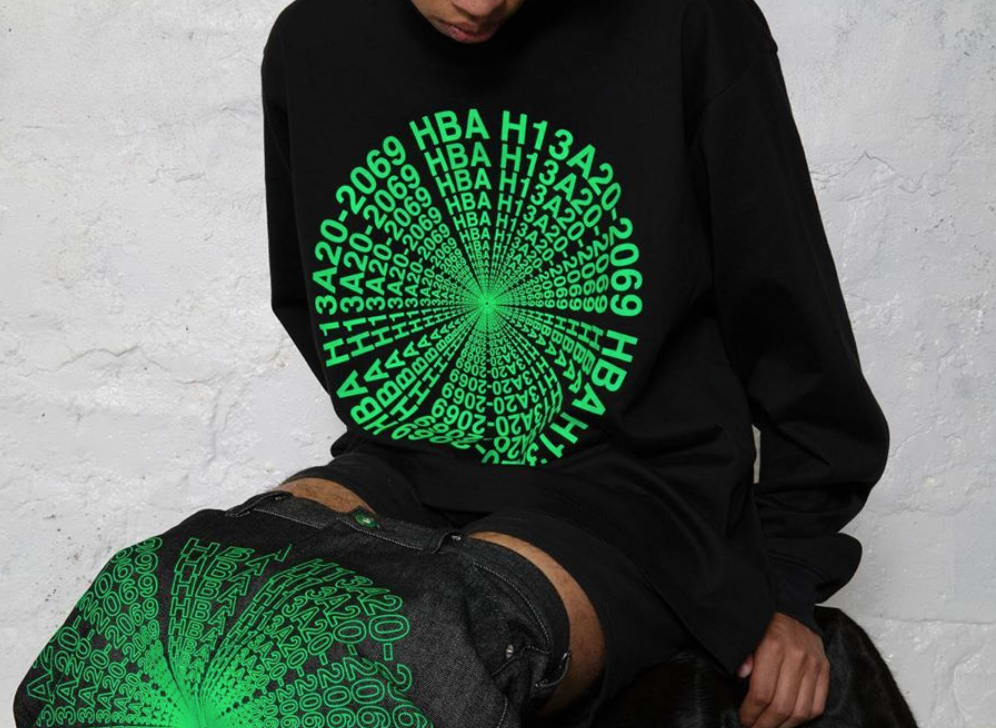 As detailed in a news release, the Museum sector will serve as the home for archives dating back to the brand's "first incarnation." Selected pieces will be "elevated" in future collections as part of an effort to "re-introduce ideas to new audiences and re-interpret them for the old."
Back in July, Oliver elaborated on his vision for how the iconic brand would return to the spotlight in 2020. The fashion house is now divided into four separate but complementary entities: Hood by Air, HBA, Museum, and Anonymous Club. The latter will see Oliver's team working with independent artists, musicians, and institutions "of all forms."
Get a closer look at the first Museum drop below. For purchasing info, click here. In September, the second half of the drop will launch with a range of leather pieces. 
Princess Diana's Most Iconic Looks
A style icon. There's a lot of reasons to admire Princess Diana, but one of them has to be her incredible sense of fashion.
The Princess of Wales knew how to turn heads no matter what she was doing. Whether she was hitting the gym in bike shorts and a crewneck sweatshirt or dancing with John Travolta at the White House in a now-iconic midnight blue gown, the royal was always creating buzz and setting trends.
On July 29, 1981, she married Prince Charles at the St Paul's Cathedral in London wearing an ivory taffeta gown designed by Elizabeth Emanuel. The grand number was embroidered with sequins, lace and 10,000 pearls and was so full it barely fit in the coach. After all, the most memorable part of the ensemble was the dazzling 25-foot train.
As a royal, she continued her fashionable reign in wow-worthy outfits. For casual events she often opted for the super '80s style skirt suits, which were equal parts professional and stylish. When it came to the formal affairs, she always stunned in a beautiful evening gown. For instance, when attending a gala dinner at the National Gallery in 1985, she sparkled in a crystal-beaded Hachi look that was drop dead gorgeous.
However, our favorite of her looks has to be the little black Christina Stambolian number — a.k.a. The Revenge Dress. The same day her husband revealed he was having an affair on national T.V., the people's princess stepped out in a cocktail minidress with a pearl choker and the world knew exactly the message she was sending. All through fashion.
From her wedding dress to the little black revenge number, keep scrolling to see all of Princess Diana's most iconic looks of all time.
Listen on Spotify to Get Tressed With Us to get the details of every hair love affair in Hollywood, from the hits and misses on the red carpet to your favorite celebrities' street style 'dos (and don'ts!)