How COVID 19 Has Disrupted the Diamond Industry
In the months of December 2019 and early January 2020, the diamond industry was experiencing a rise in the demand for diamonds and jewelry.
This was until the COVID 19 pandemic struck affecting China which accounts for 15% of the global diamond market. The lockdown in China not only meant that diamond sellers had to close shop for at least 2 months but buyers could also not get out and shop for jewelry.
The sales 
Considering how fast the virus spread and how it affected major economies around the world, it was expected that the demand for diamonds was going to drop. The world's second-largest diamond producer, De Beers reported a 28% drop in sales in early March from 496 million dollars in 2019 to 356 million this year.
Sales and marketing events have also been drastically affected by major diamond producers such as De Beers having to cancel on sales events due to restrictions in travel.
Now Alrosa is focusing on online sales since shoppers cannot inspect diamonds physically. Alrosa has also experienced a major drop in sales by up to 10% for both the rough diamonds and polished diamonds.
Diamond Production
And sales are not the only part of the diamond industry that has felt the shockwave. Diamond mining is also negatively affected by major diamond producers having to shut down in operations around the world.
In Quebec for instance, the government did not view diamond production as essential and therefore there has been little to no mining.
The trend is the same in other mining locations including India, Lesotho, Zimbabwe, and Namibia. The mines are on hold in these locations while in other locations the mines have been suspended to curb the spread of the Corona Virus.
It is estimated that the total number of diamond mines that are currently on hold are responsible for up to 16% of all diamond output.
The largest diamond producer Alrosa is however not facing such challenges and continues operations. That said, it is taking necessary measures to ensure the coronavirus doesn't spread. In fact, in the first quarter of 2020, Alrosa saw an increase in diamond production by 2.5%.
Similarly, the production form De Beers will also not be impacted significantly. One of the main reasons is because its major production is in Botswana and there the mines haven't been shut down or suspended.
That said, it was expected that there would be a fall in diamond production even without the onset of the coronavirus. The decline, however, was larger than anticipated as a result of the virus.
What Can Jewelers do
With restricted travel and movement, jewelers will need to adapt to be able to maintain sales. One of the ways that they can do this is to shift to online sales. By providing 360-degree high-definition videos, customers can buy engagement rings, diamond necklaces, diamond pendants etc., from the comfort of their homes. Furthermore, jewelers will also need to show the certification from recognized diamond labs and have transparent sales practices.
Breaking News Sept 27 | Queen Elizabeth to honour UK health workers during the pandemic
Actor Rakul Preet Singh on Saturday approached the Delhi High Court seeking an interim direction to the Centre, Press Council of India and the News Broadcasters Association to ensure that the media does not broadcast any programme or publish any article connecting her with the Rhea Chakraborty drug case.
Rakul Preet Singh sought an interim order against the media till the time the Narcotics Control Bureau (NCB), Mumbai, completes the investigation and files an appropriate report before the competent court.
Armani takes over prime-time TV for catwalk in the time of COVID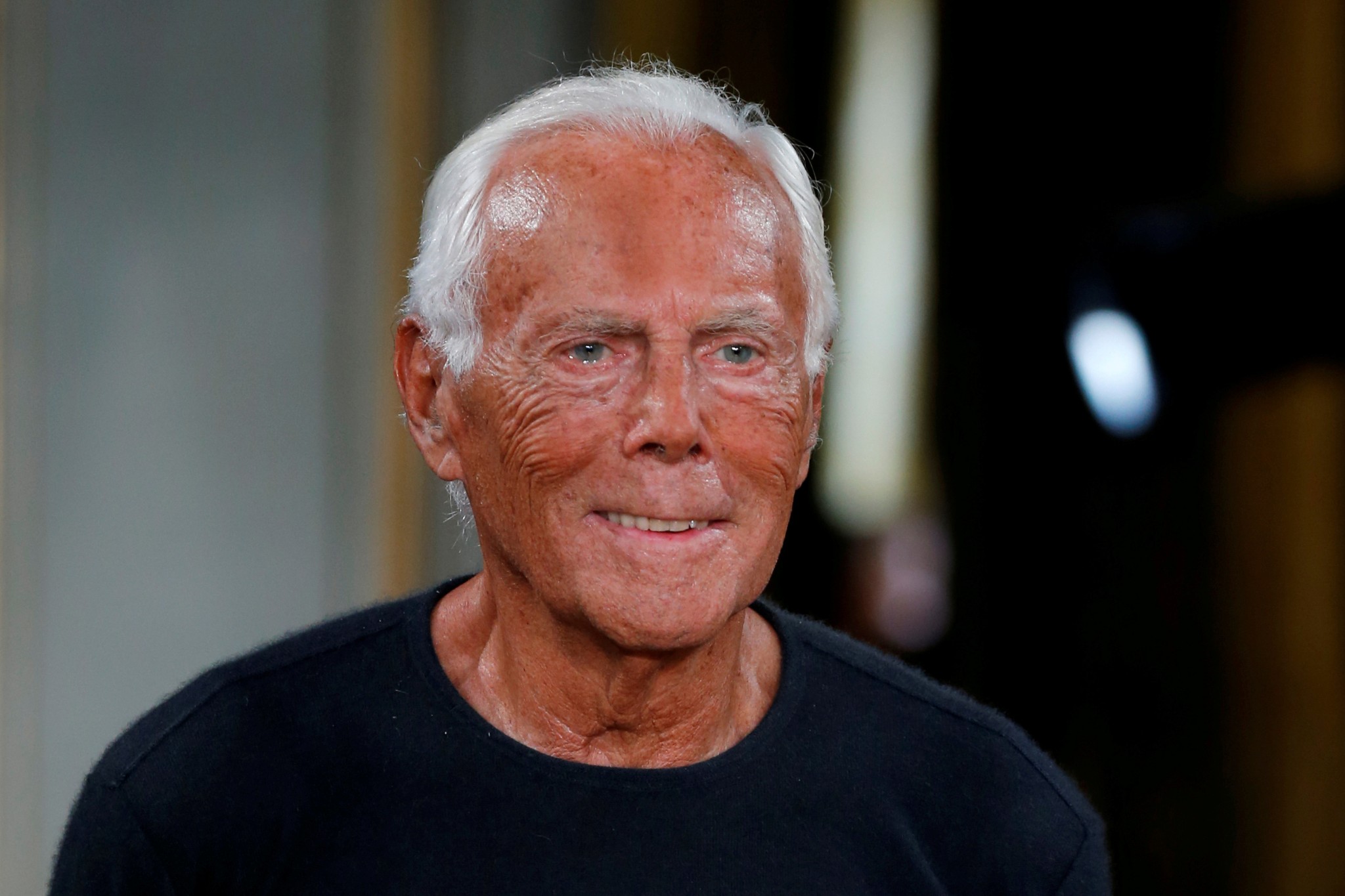 MILAN (Reuters) – Forty-five years after founding his fashion group, Giorgio Armani came up with a new way of showing his latest catwalk creations on Saturday – a prime-time TV show.
The show was one of the highlights of Milan's fashion week, which has hosted a mix of live and virtual catwalks for its first edition since coronavirus restrictions made the heady mix of glamour, celebrity and hype at such events more complicated.
The 86-year-old Armani, affectionately called "King Giorgio" in his native Italy, presented his "Timeless Thoughts" Spring/Summer 2021 show for both men and women using soft, pastel tones, floral prints and intricate embroideries.
The show, preceded by a short documentary about Armani's career curated by the designer himself, was broadcast on Italian free-to-air La7, one of the country's main channels, with the aim of opening up to a wider public.
While there was no traditional VIP front row to applaud the designs, Armani's trademark clean, elegant style was on display: trouser suits, short jackets with round collars, silk and organza blouses in pale grey, beige, light blue and green, and shimmering evening wear.
"Out there hell has broken loose, I prefer to think that we can keep the hell outside," Armani said of his sober designs as he spoke to reporters at a preview of the collection.
He said that travel restrictions made presenting men's and women's designs together more sensible, although it was too early to say whether he would follow that model again in the future.
"We have to anxiously wait to see what happens," said the designer, who has already announced that he will present his next haute couture show in Milan rather than Paris.
Italy enforced one of the strictest and longest lockdowns, from early March. Now new infections are just under 2,000 a day, steadily rising again, but below levels seen in France, Spain and Britain.
Its fashion and textile industry, with a turnover of 95 billion euros ($98 billion) and 600,000 workers is the second most important nationwide, is reeling from a plunge in sales.
According to business lobby Confindustria, exports of women's' fashion fell by 24% in the first six months of the year.
Armani's collection ended with a model in an evening robe sporting the face of a black cat on a sequined, silvery waistcoat, a tribute to Armani's pet Angel, who died in July.
Reporting by Silvia Aloisi; Editing by Alison Williams
$169 For This Kate Spade Smartwatch at Amazon's Big Fall Sale