How Vine Star Jay Versace Became a Rap Producer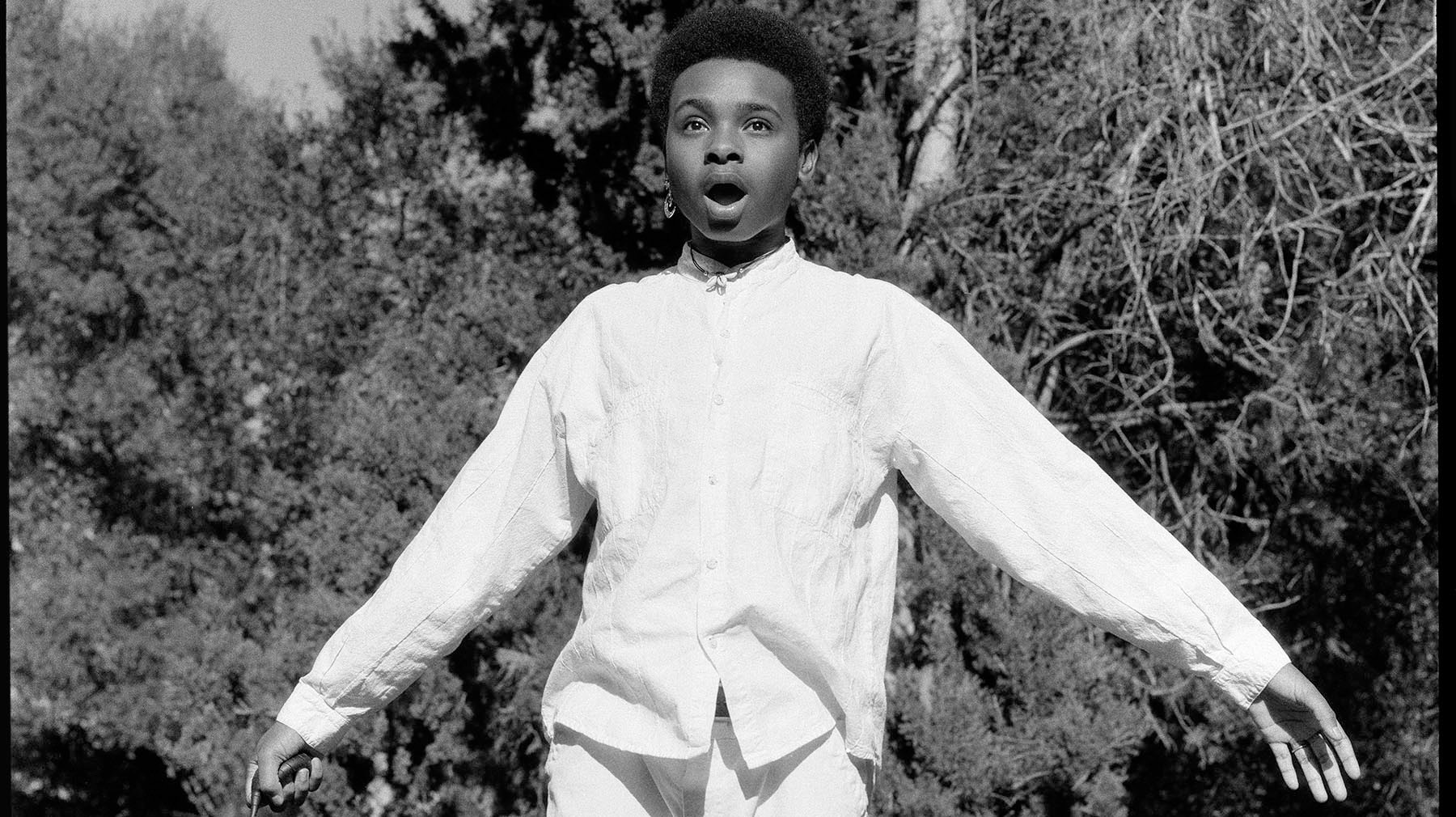 When Westside Gunn posted a tracklist for his album, Pray for Paris, on April 1, the features and producers attached were an interesting mix of established and new talent. Frequent Griselda collaborators like Alchemist, Daringer, and Camoflauge Monk make multiple appearances. Tyler, the Creator contributed a verse and a beat on two separate tracks. Perhaps most surprisingly, former Vine star Jay Versace is credited as the producer on a track titled "Versace," a sparse, drumless gospel loop which Versace described as his biggest placement to date.
One of the most recognizable faces from Vine, Versace encountered an unimaginable level of online fame early in his career. In 2015, Versace was described as a "teen sensation" in a piece explaining how black creators were largely influencing the overall tone of Vine in The Guardian. Fader called him the "funniest teenager on the Internet" in 2016. In January 2017, Vine officially shut down. But instead of joining an influencer commune, or becoming a branded content troll, the 22-year-old comedian continued making videos, got his own show, and as of 2018, started making beats. In fact, Versace told VICE, the beat he gave Westside Gunn was one of the first he'd made. And he credits the rapper for exposing him to a new audience.
"The industry can be so homophobic. Once they saw me and [Westside Gunn] work together, him working with [Tyler the Creator], it bridged a big gap. It's definitely made people open their eyes and realize art is art, and that homophobic stuff is unnecessary," he told VICE.
VICE spoke with the comedian and producer to see his first major album placement, his musical inspirations, and why he keeps getting roasted (and roasting) on Instagram Live.
What made you get into music in the first place?
People who were experienced in music, giving me inspiration and telling me that I should start. I'm always opening myself up to new things and new career paths, not limiting myself to what people like from me. My first beat was in 2018, and the first couple beats I made were so bad. It's actually funny, one of the beats I did with Westside Gunn was one of the first beats I ever made. When I hit him up and we talked, I was looking at some of my beats and I was like, 'You know what? This would be fire with just no drums. It doesn't need any drums.' That's the first really big placement I've gotten. And that was one of the first beats I ever made.
What was your production setup when you first started?
When I first started, it was just Ableton. All my friends use Ableton and my friend came over, he put Ableton on my computer, and that was it. My other friends told me to get a little MIDI keyboard, then I started getting synths, and it just went from there.
Is it helpful or harmful when you're trying to seriously approach someone to place a beat or collaborate on music, and they're only familiar with your work as a comedian?
At first, it was interesting to see, but then I had to realize how many times I've pushed boundaries in my own life, and how many times I've surprised people with what I do. Originally, I wanted to be a photographer or artist, and I had no idea I was gonna start doing comedy. I even surprised myself. So it's understandable that people are surprised but when you let the work show for itself, people will understand.
Have you had any artists or producers kind of help you out, that you look to as a mentor as you've been getting started?
My friend, the producer Knxwledge, he really helped me a lot. I've been a fan of him, if you look at my old YouTube videos from 2014, I was a little kid and I had his music playing in the background just always supported him. I always supported different SoundCloud producers when I was on Vine, in 2013. Before I even knew I wanted to make music I just loved instrumentals. Just seeing me and Knowledge coming together and working is really powerful because that man has inspired me so much, growing up.
Anything you can talk about in terms of upcoming collaborations or things you've already placed?
What I'm excited for is a project that I'm coming out with with Westside Gunn, fully produced by me. Me and Freddie Gibbs, we're coming out with a tape fully produced by me. And some other people, that will be brought up a little bit later [laughs].
How do these IG roasts keep happening? Could you explain what's going on there?
I will say, me being from New Jersey, have a specific type of humor that only a certain type of person will understand. How I grew up showing love was through roasting people, taking jabs back and forth, that's how I grew up showing love to family and friends. As far as me and Freddie, he a Gemini, I'm an Aquarius, we automatically get along, so that interaction that you saw was actually good friends coming together. We both have similar mindsets about music, taste, humor and everything. It's all love, it's just fun and games and stuff. Even Retch, too, Retch is from Jersey.
What else are you listening to that you're inspired by, production-wise.
I've been listening to a lot of Kendrick. Sun-ra is someone that I idolize. Sun Ra and Dwele are the two people, like, my main inspiration for music. But Kendrick has a lot of jazz in his music. So I've just been listening to how [Kendrick Lamar's music] incorporates jazz and makes it into hip hop. It's just really inspiring. Also, just Jay Z. Jay Z's last album, all his old stuff, everything he put out is really good.
Are there specific lessons you've learned from already having fame from comedy, that you're taking into your work as a producer?
I definitely take the lesson that nothing is permanent. Everything has its time, everything comes in waves, especially if you're a creator. The feedback that you get for what you create comes in waves, it doesn't come consistently. It does if you're Beyoncé. But I'm not Beyoncé. Sometimes I'll just have so many people supporting my music, and support my Vines and I will make like 100,000 followers in a week. Then it'll be a month where I've lost 100,000. So I have to just understand that he said that every place that I go, and just realize that it's all about internal peace and being at peace with myself. It doesn't matter externally how people react to it, that's their decision. That really affects how you work, not getting the right feedback that you would expect or want. Just trying to make peace with knowing that nothing is permanent, even though right now a lot of people are supporting me, there's gonna be times where I'm like, I need more supporters! Just getting right, with myself.
Maya Angelou had a quote she told Dave Chappelle about how if you pick up the compliments, you have to pick up the criticism, too. What's your strategy with reading the comments to your work, either positive or negative?
I have learned the hard way not to attach myself. Even though good comments, you love that when you get good appreciation and feedback, I learned to not attach myself from any type of feedback, good or bad, unless there's something that could really build on my character and development. Sometimes, you can do something great, and people can follow you for it, and support you. And then you start to lose yourself trying to please others. That's why I moved far from everybody else, I stay at home, I stay in my backyard, I meditate. So I just try to do that as much as possible. Sometimes it can [feel] little bit like, everybody coming at me like, 'Jay we love it when you do this, we love this!' Then people start to build your character without you realizing, because you're trying to do what people want you to do.
Comme des Garcons x Nike Air Force 1 Mid Release Date F/W 2020
Japanese label Comme des Garçons and Nike have another collaboration in the works, with images from Paris Fashion Week offering a first look at a new CDG x Air Force 1 Mid.
Spotted on the runway of CDG's Fall/Winter Women's Show over the weekend, the shoe features a deconstructed white leather upper, with stitched Swoosh branding along the quarters and CDG embroidery on the ankle straps. It also appears to be highly susceptible to creasing—not much different from any Air Force 1.
There is no word on pricing or when the pair may release, but keep it locked to Sole Collector as news develops.
UPDATE (10/19): After debuting at Comme des Garcons' Fall/Winter runway show in March, the release info for the CDG x Nike Air Force 1 Mid collabs has been announced. Dover Street Market has confirmed that the two monochromatic black and white makeups are releasing on its website this Friday for $270 each.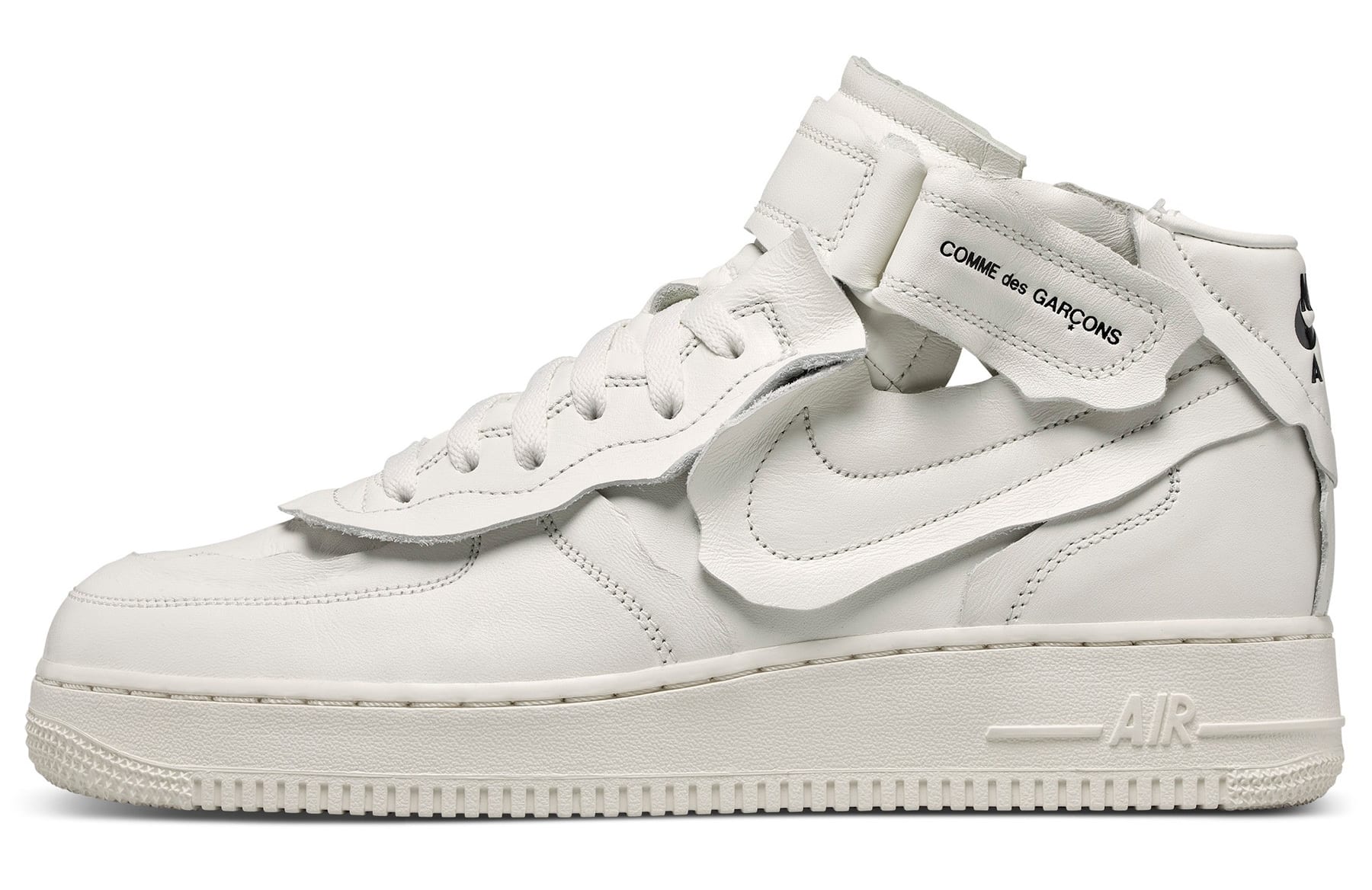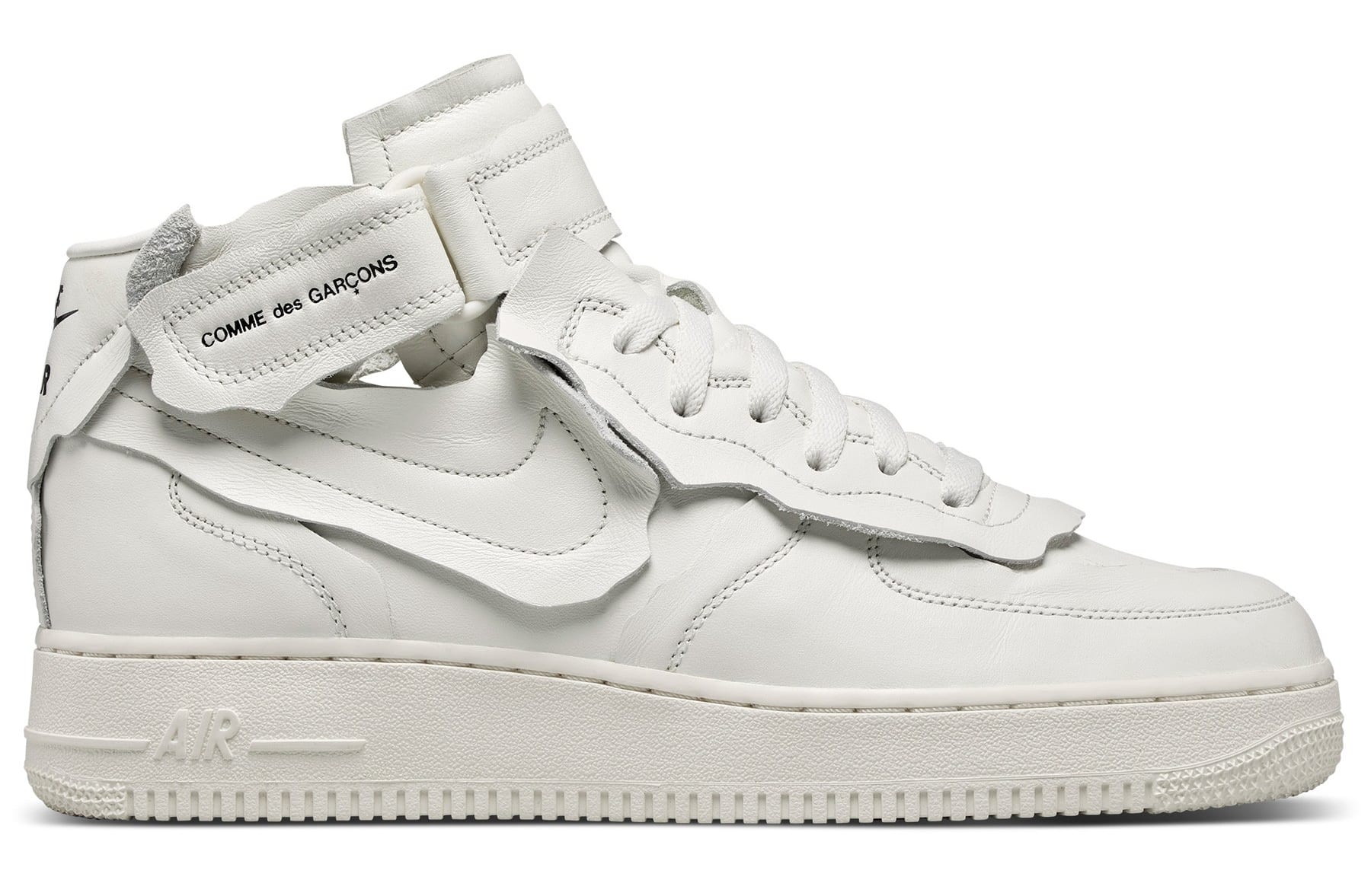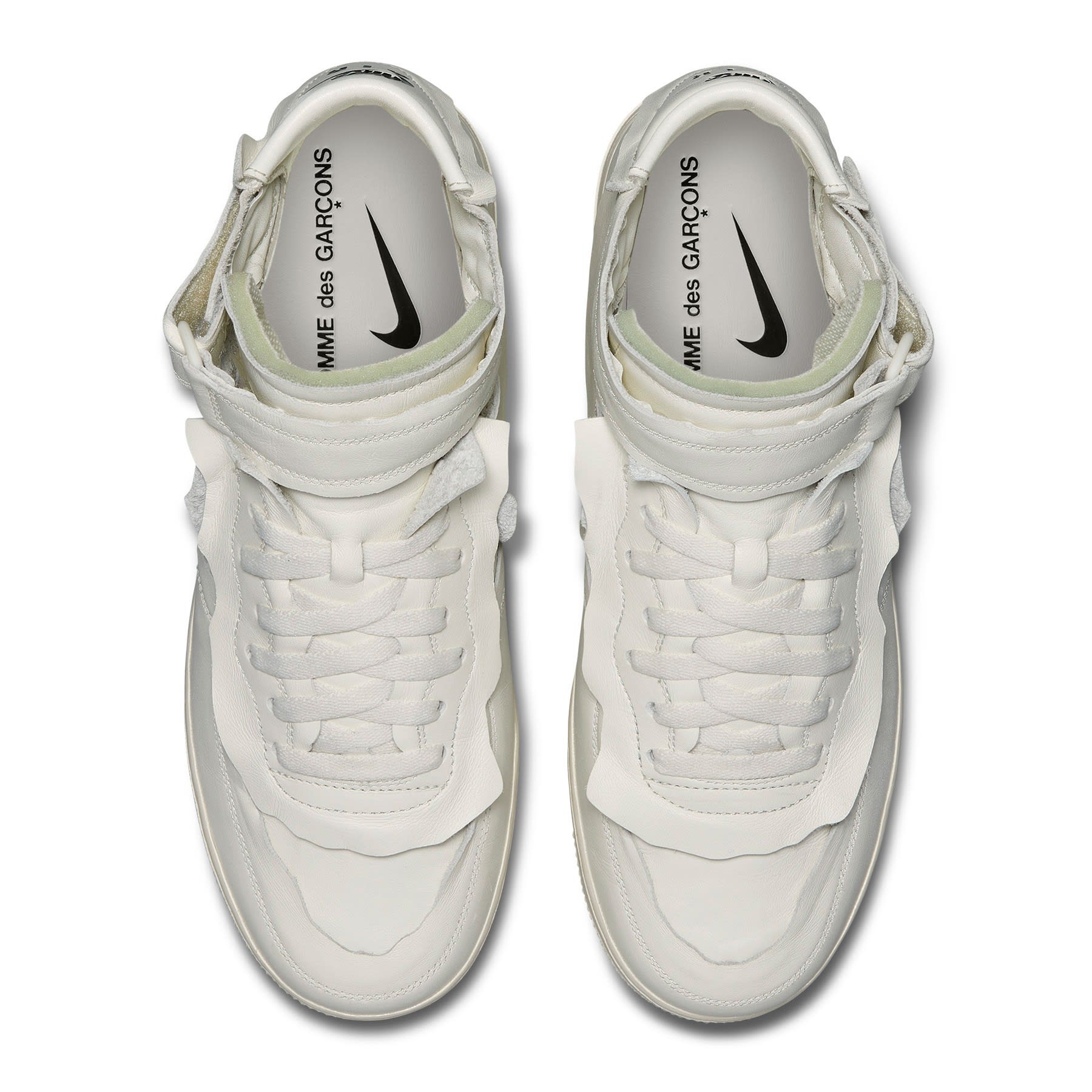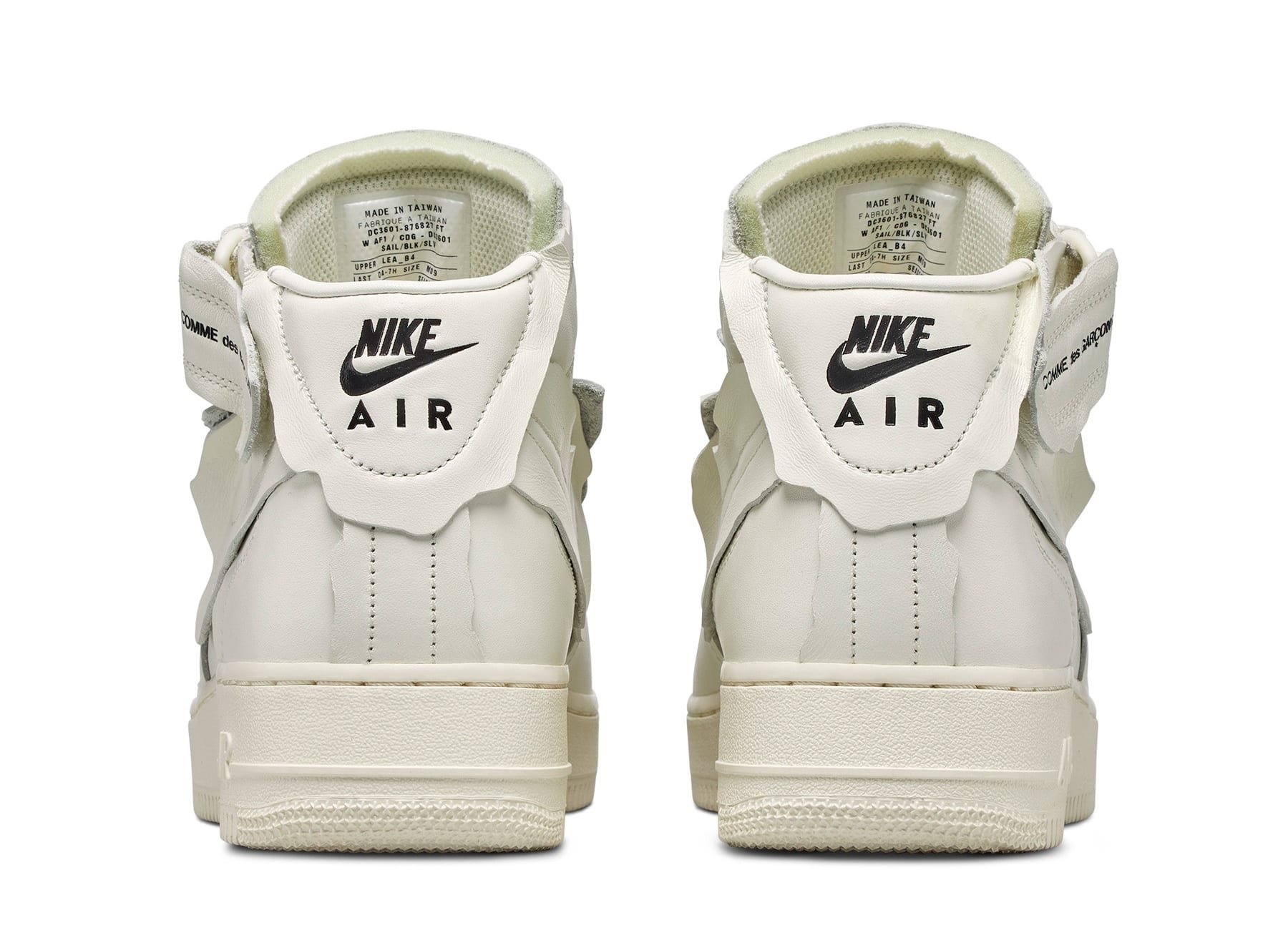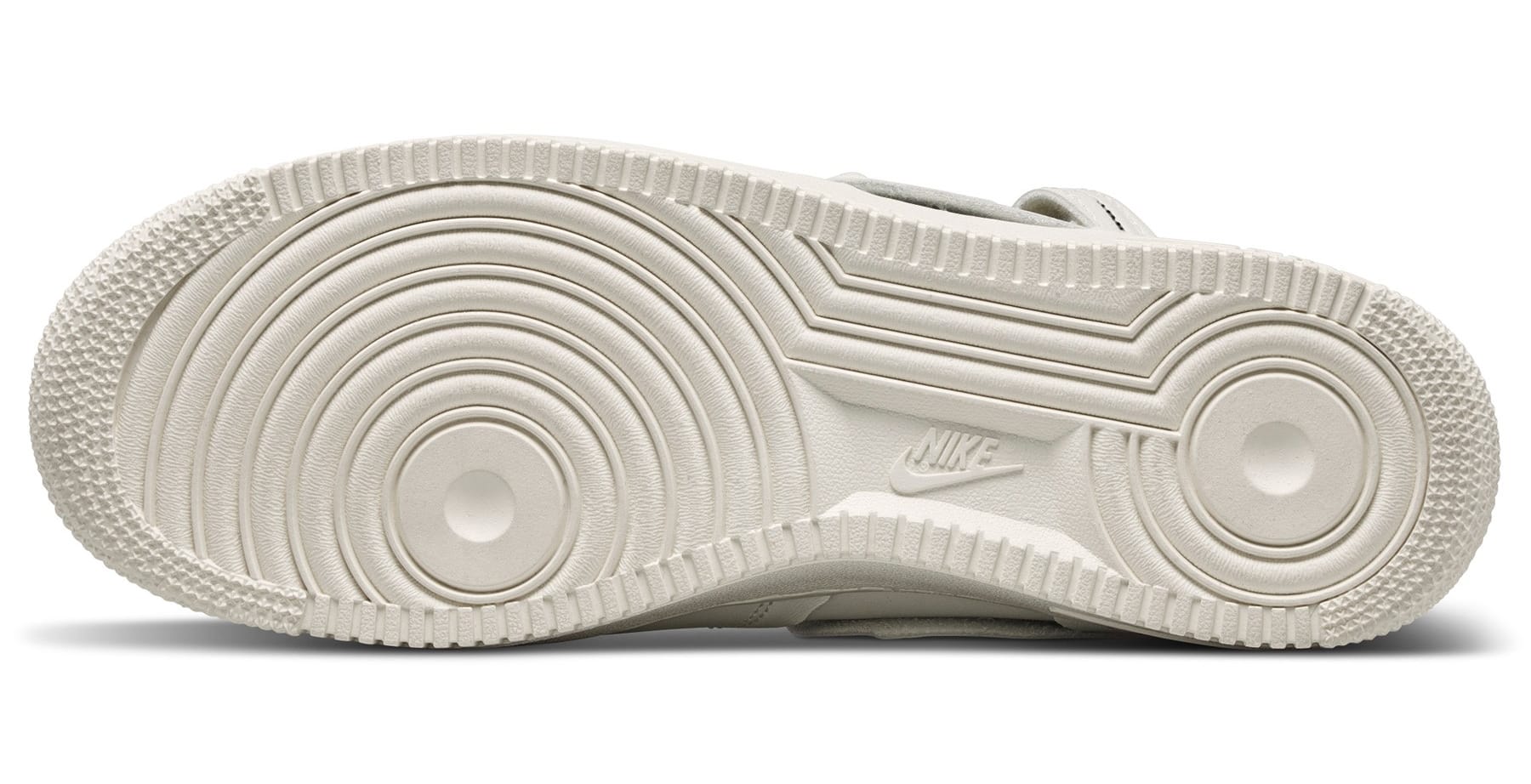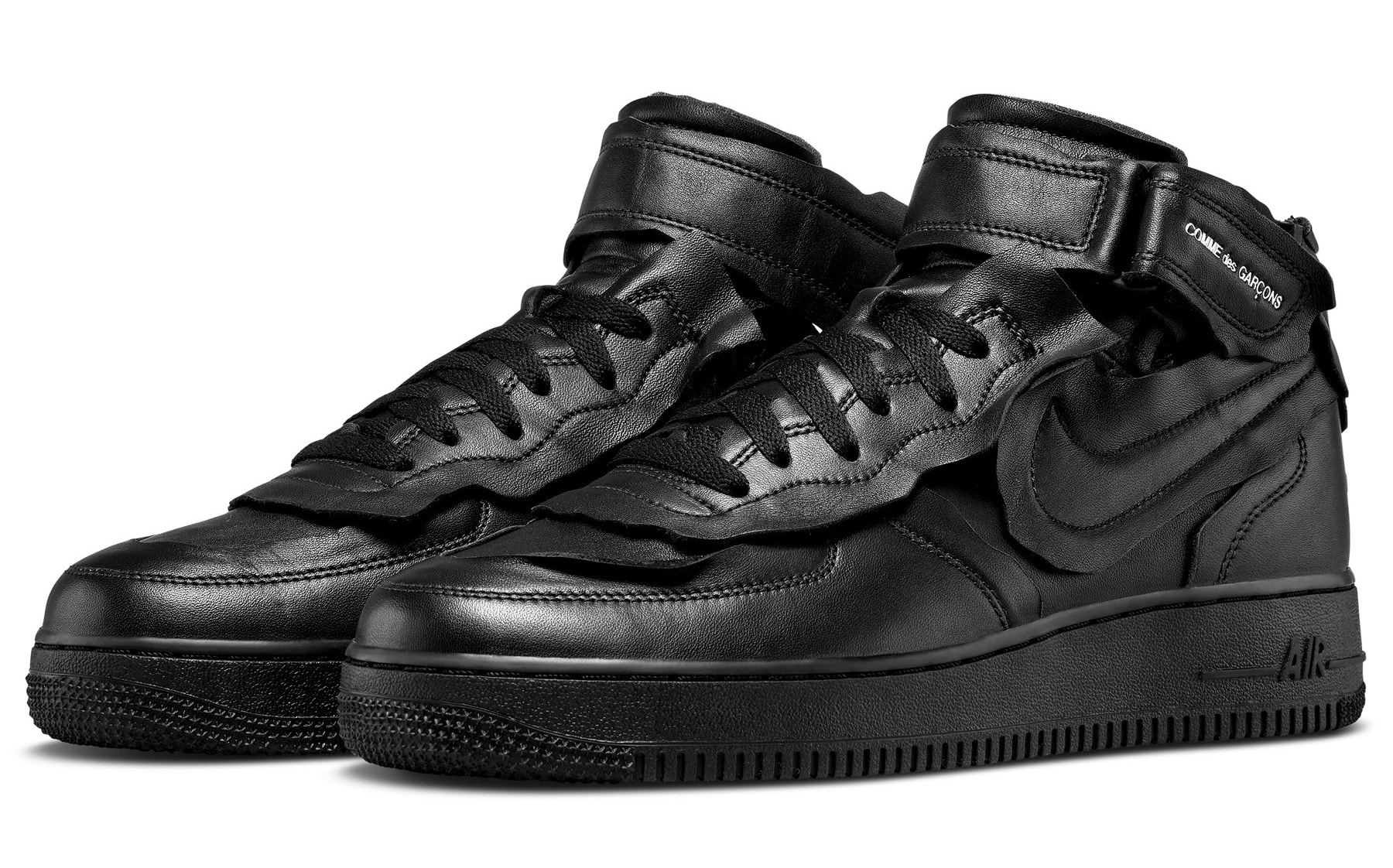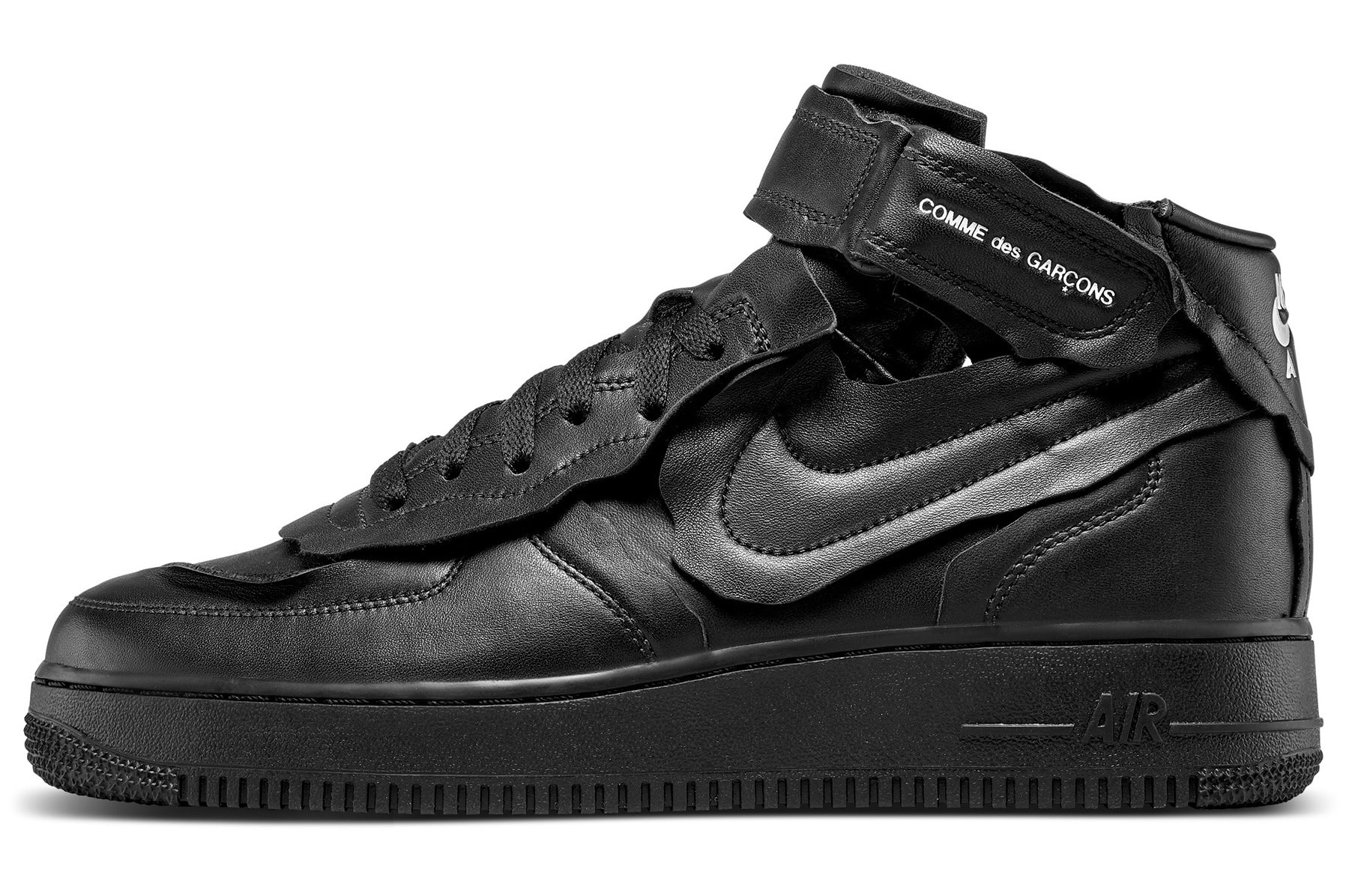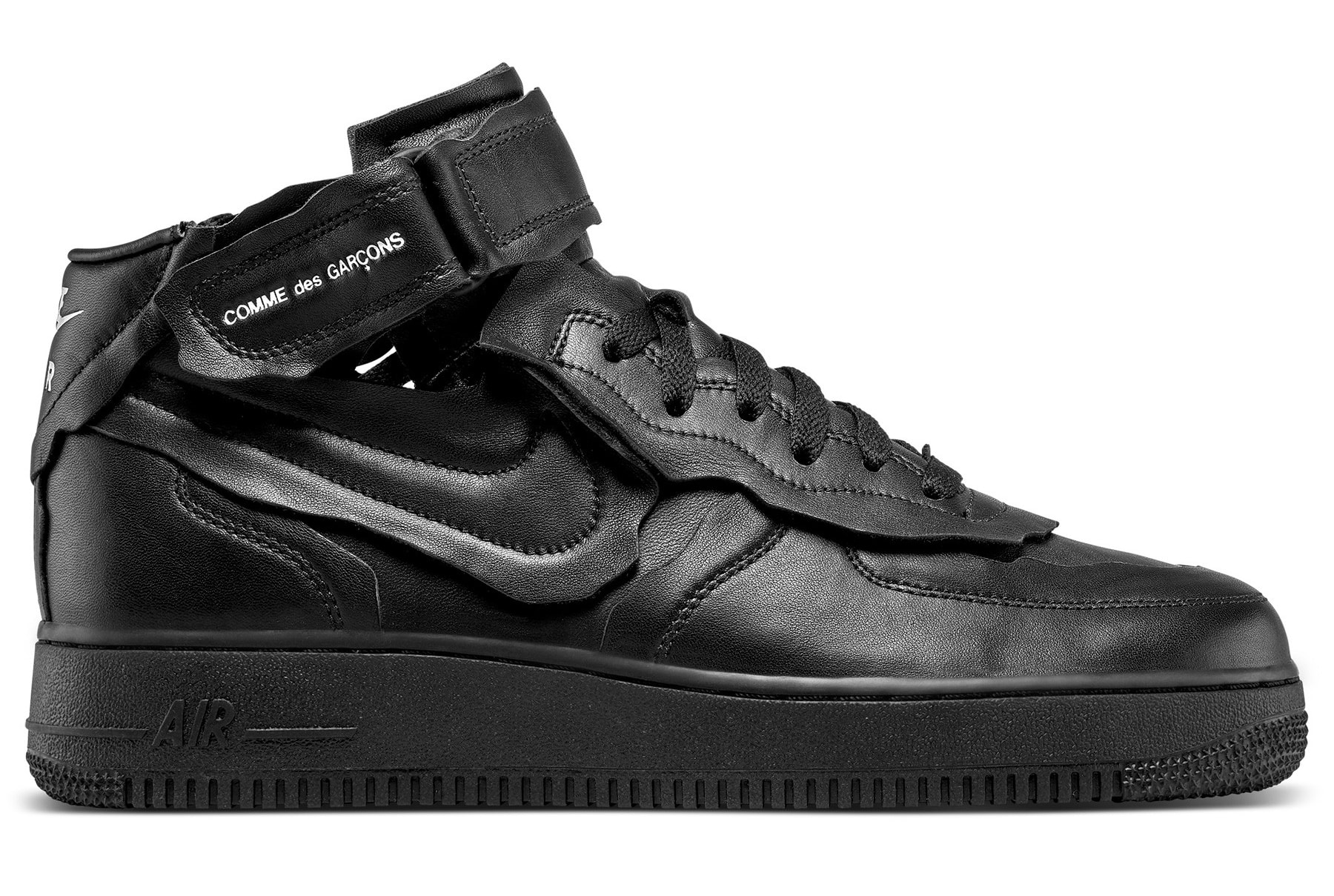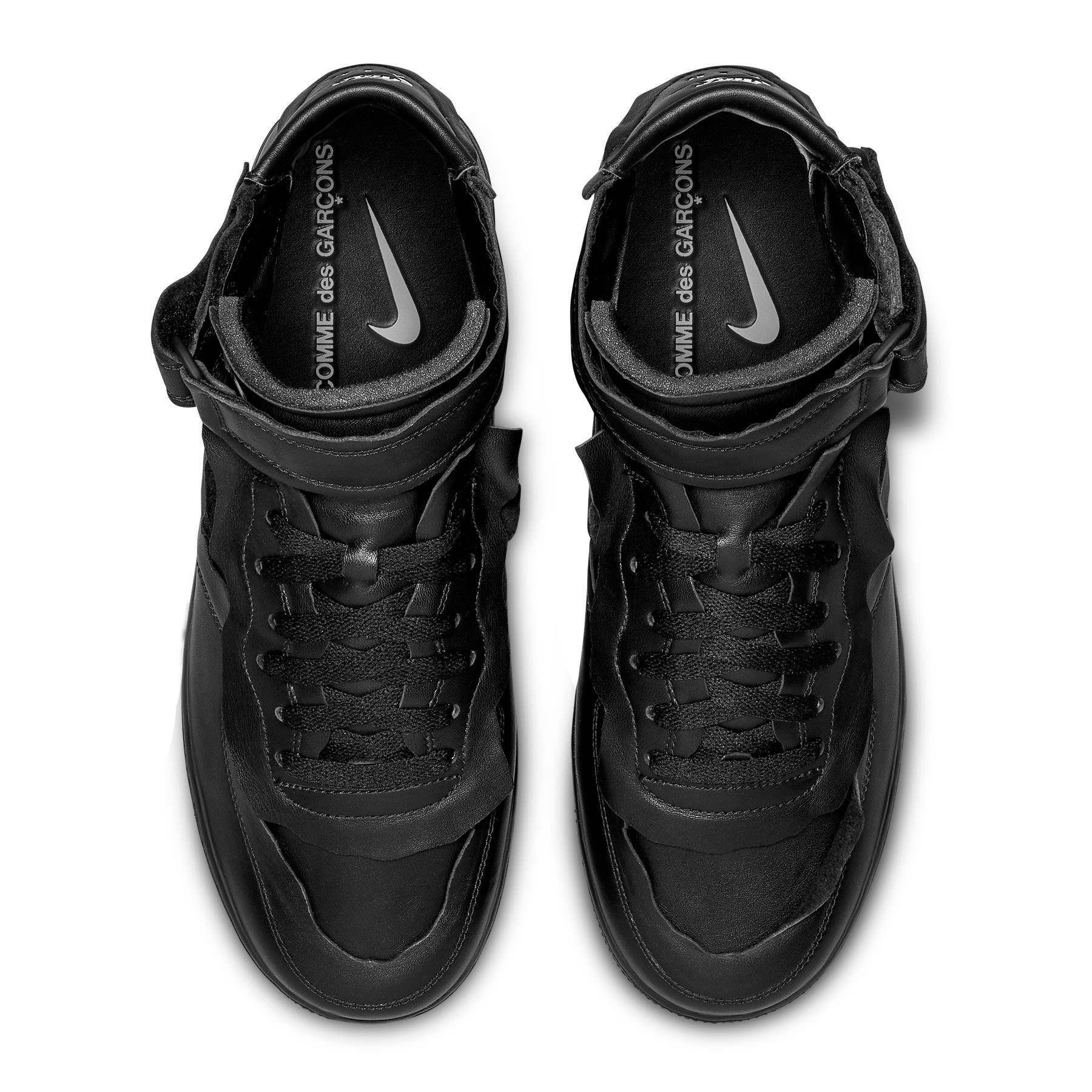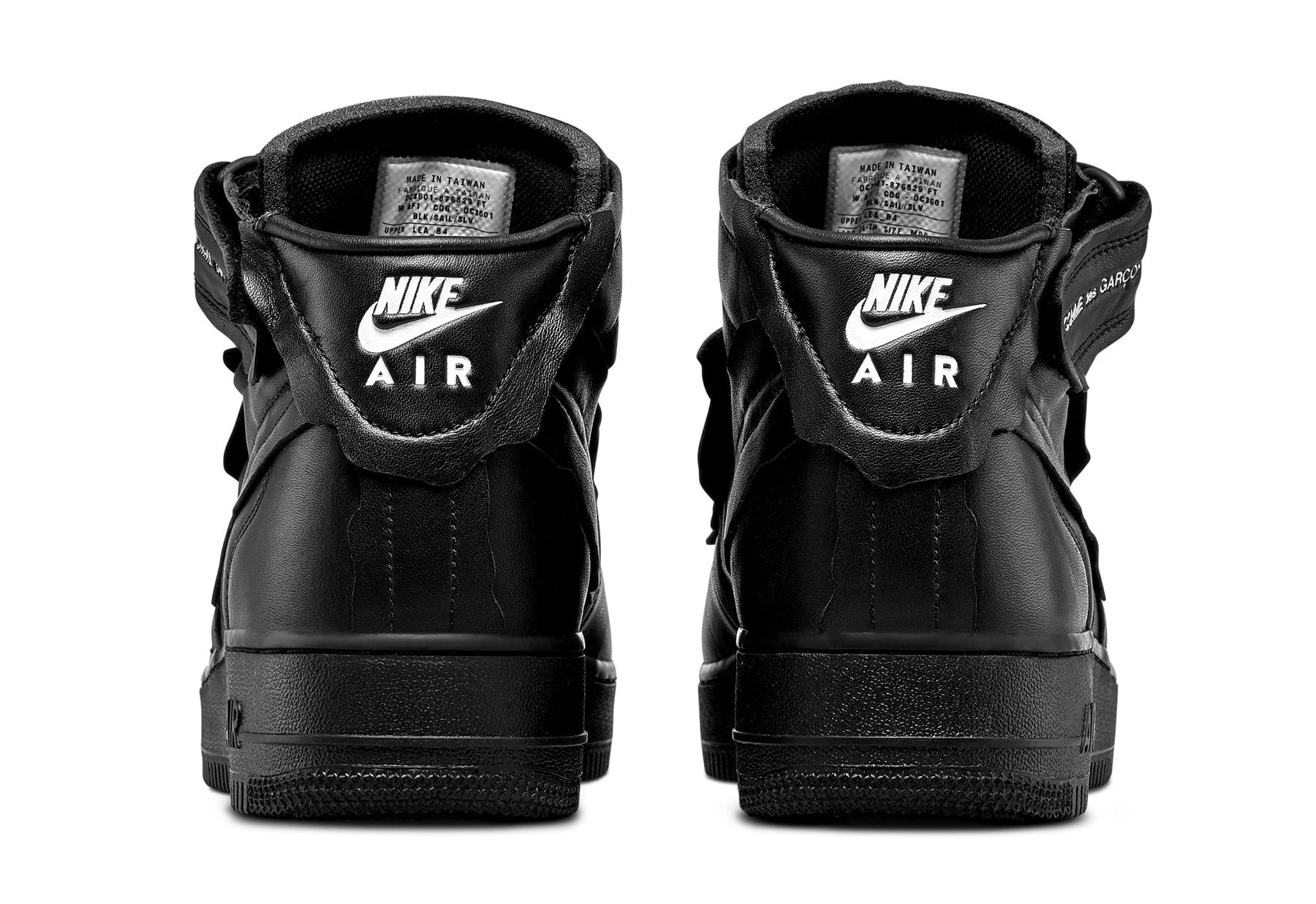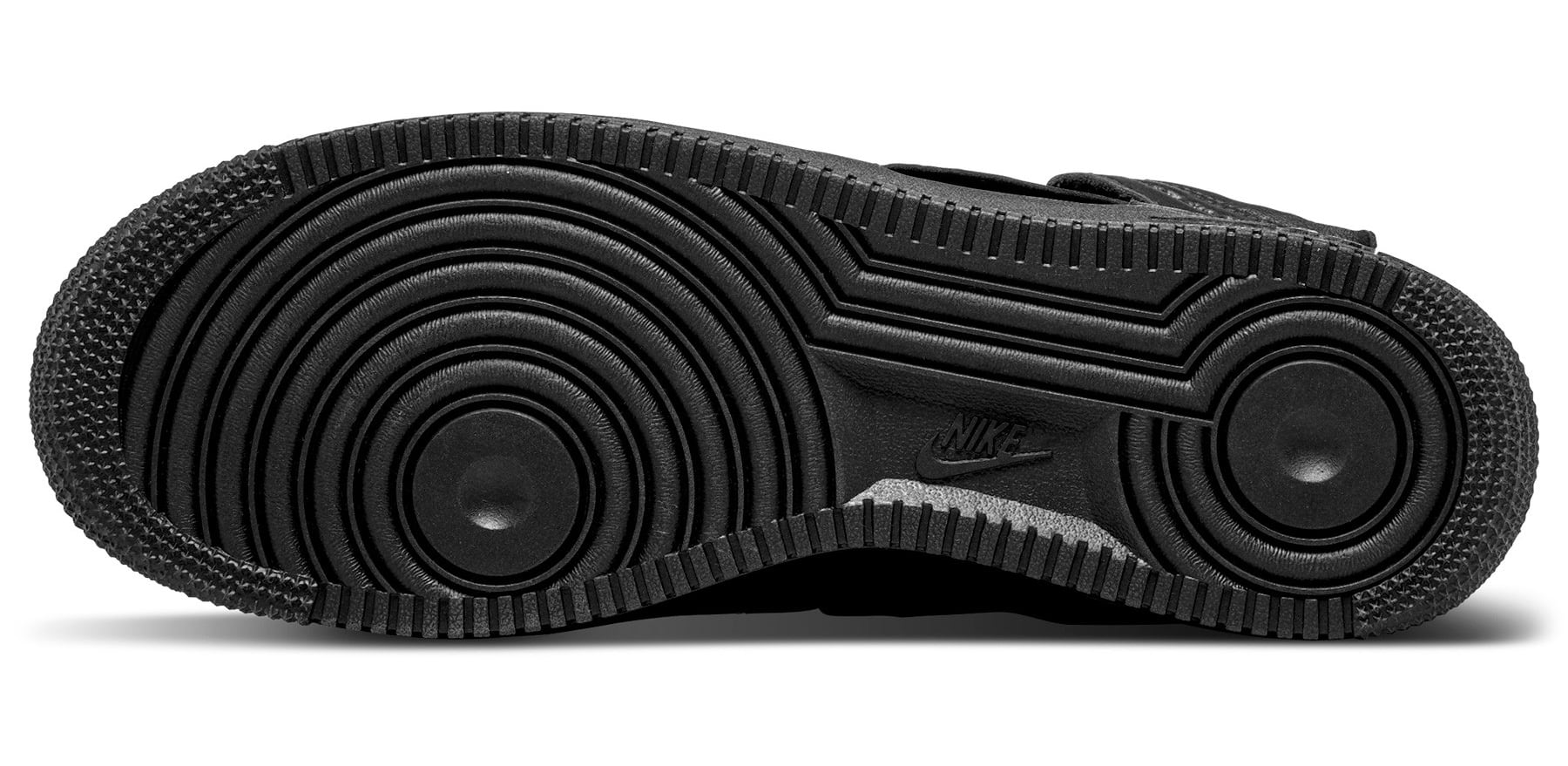 Jennifer Lopez's new shag hairstyle is actually inspirational
If there's one thing you can depend on Jennifer Lopez for (besides her Herculean ability to sing and dance at the same time / Benjamin Button-esque way of ageing backwards / Oscar-worthy acting skills), it's her ability to shake it up, hair-wise.
2020 has already been a wild ride when it comes to Jlo's strands. We've seen everything from a 70s fringe to Rapunzel hair extensions, badass striped highlights to chunky highlights, space buns (a personal favourite, I won't lie) to the single best messy beach bun I've ever had the honour of digitally witnessing. And let's not forget the time she took hair inspo from a Barbie doll (obsessed).
But with the help of celebrity hairstylist Chris Appleton, she's come through with yet another blazer of a look – this time, seeming to take inspiration from the wave of shags and mullets we've seen this year (hello, Miley, Maisie, Cara, Billie and Rihanna, to mention a few…)
Obviously, Jlo's a classic gal, so she's gone for something slightly more low-key than a full-on mullet. But, that said, it's still absolutely epic, with her natural texture and curls worked into a halo of shorter layers up top, and longer spirals in the lower sections of her hair.
Can we talk about how this look also somehow spans decades, taking all the best parts of hairstyles through the 70s, 80s and 90s, bringing them into a totally modern, volumised mane?
And let's not even get into how this woman is able to suit literally every hairstyle under the sun – I could be here all day.
This content is imported from Instagram. You may be able to find the same content in another format, or you may be able to find more information, at their web site.
If you're keen to recreate using your own curly layers, ditch the hairbrush and scrunch-dry a curl-hold serum into damp hair, upside-down using a diffuser extension on a cool heat.
And there you have it – an absolutely enviable shag in 15 minutes, tops.
Count me in.
Cosmopolitan UK's November issue is out now and you can SUBSCRIBE HERE.
Like this article? Sign up to our newsletter to get more articles like this delivered straight to your inbox.
Follow Kate on Instagram
This content is created and maintained by a third party, and imported onto this page to help users provide their email addresses. You may be able to find more information about this and similar content at piano.io
Michelle Obama and Shiffon Co.'s Limited Edition Jewelry Collection Encourages People to Vote
this link is to an external site that may or may not meet accessibility guidelines.