IED Launches New Masters in Textiles
Grounding a creative and strategic education in Made in Italy craftsmanship, the course will focus on design, innovation and sustainability.
COMO, …

GOAT Earns $1.75B Valuation After $100M Financing
GOAT is now worth $1.75 billion USD after the online marketplace for sneakers and high-end fashion brought in $100 million in its latest round of Series E funding per The Wall Street Journal. The funding comes from D1 Capital Partners and increases the company's valuation from $550 million to the current eyebrow raising number.
The valuation comes on the heels of a new report by research firm Cohen which estimated that the sneaker and streetwear resale market, currently worth over $2 billion in North America alone, could potentially reach over $30 billion globally by the year 2030. In a move that serves to confirm that growth trajectory, major competitor StockX also scored a recent $1 billion USD valuation on a $110 million USD financing round at the end of 2019.
GOAT was founded in Los Angeles in 2015 and quickly raised $200 million from high-profile investors like Foot Locker Inc. (the company invested $100 million USD in February 2019).
"Our mission is to bring the world's great products together from the past, present and future, while providing a premier end-to-end customer experience with a point of view on culture and style," said co-founder and chief executive Eddy Lu in a press statement. "We are not a broad-based marketplace that will sell any tchotchke in the world," Mr. Lu said. "We want to have a point of view on fashion, culture and style."
"We witnessed the impressive success that catapulted GOAT to become a top player in the sneaker space and were drawn to their disciplined operational approach and differentiated value proposition," Dan Sundheim, the founder of D1 Capital Partners, detailed. "As GOAT continues to grow its core business and expand into new categories, it is rapidly emerging as one of the best positioned next generation global e-commerce platforms."
According to TechCrunch, GOAT will use the latest round of financing to focus on its research and development departments and expand internationally. The company launched its sneaker app in China back in July 2019.
In related news, GOAT is currently partnering with Michael B. Jordan for a charity-focused custom sneaker raffle with all proceeds supporting GirlTrek, the US's largest public health nonprofit for African-American women.
Breaking News Sept 27 | Queen Elizabeth to honour UK health workers during the pandemic
Actor Rakul Preet Singh on Saturday approached the Delhi High Court seeking an interim direction to the Centre, Press Council of India and the News Broadcasters Association to ensure that the media does not broadcast any programme or publish any article connecting her with the Rhea Chakraborty drug case.
Rakul Preet Singh sought an interim order against the media till the time the Narcotics Control Bureau (NCB), Mumbai, completes the investigation and files an appropriate report before the competent court.
Armani takes over prime-time TV for catwalk in the time of COVID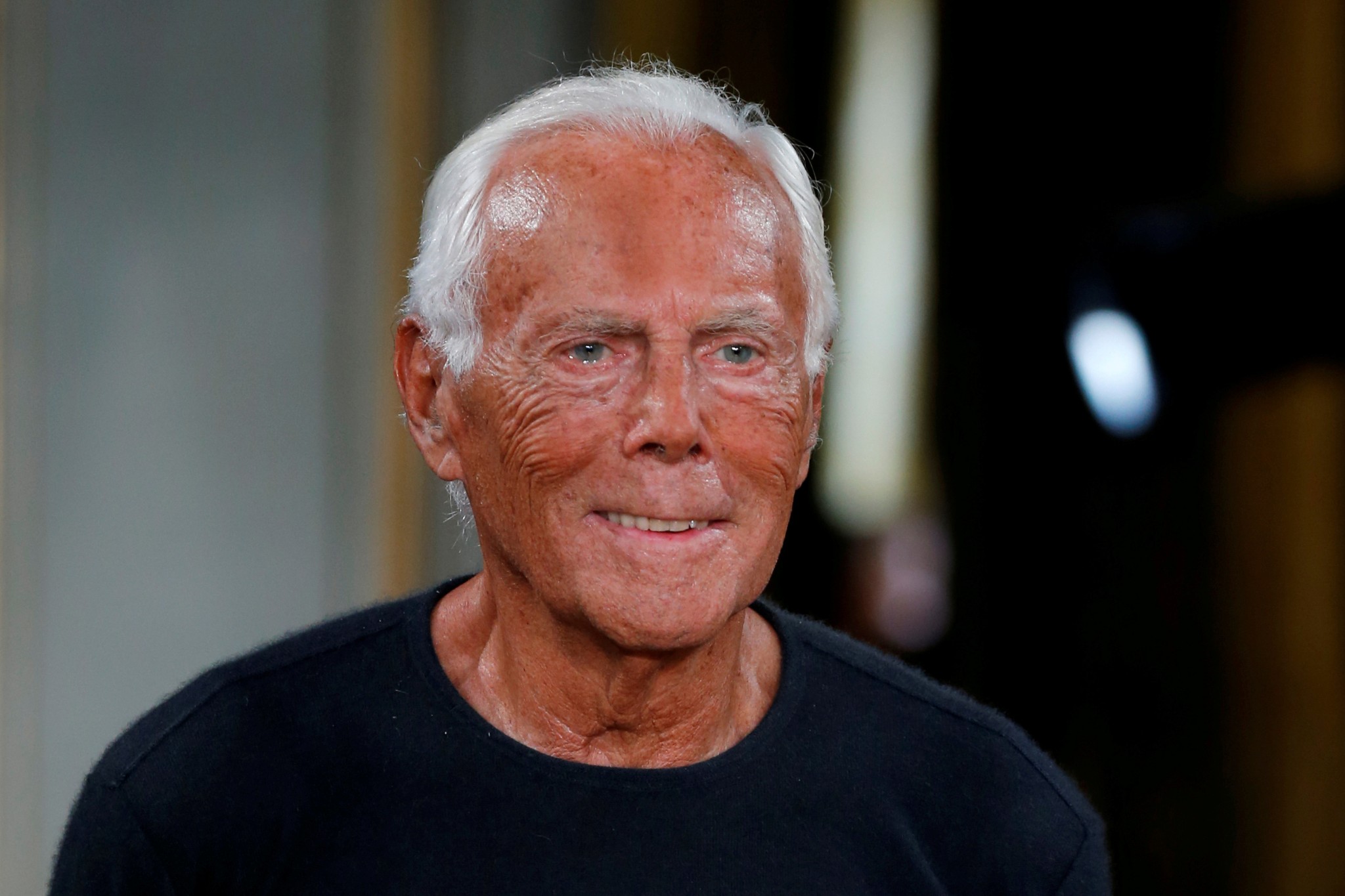 MILAN (Reuters) – Forty-five years after founding his fashion group, Giorgio Armani came up with a new way of showing his latest catwalk creations on Saturday – a prime-time TV show.
The show was one of the highlights of Milan's fashion week, which has hosted a mix of live and virtual catwalks for its first edition since coronavirus restrictions made the heady mix of glamour, celebrity and hype at such events more complicated.
The 86-year-old Armani, affectionately called "King Giorgio" in his native Italy, presented his "Timeless Thoughts" Spring/Summer 2021 show for both men and women using soft, pastel tones, floral prints and intricate embroideries.
The show, preceded by a short documentary about Armani's career curated by the designer himself, was broadcast on Italian free-to-air La7, one of the country's main channels, with the aim of opening up to a wider public.
While there was no traditional VIP front row to applaud the designs, Armani's trademark clean, elegant style was on display: trouser suits, short jackets with round collars, silk and organza blouses in pale grey, beige, light blue and green, and shimmering evening wear.
"Out there hell has broken loose, I prefer to think that we can keep the hell outside," Armani said of his sober designs as he spoke to reporters at a preview of the collection.
He said that travel restrictions made presenting men's and women's designs together more sensible, although it was too early to say whether he would follow that model again in the future.
"We have to anxiously wait to see what happens," said the designer, who has already announced that he will present his next haute couture show in Milan rather than Paris.
Italy enforced one of the strictest and longest lockdowns, from early March. Now new infections are just under 2,000 a day, steadily rising again, but below levels seen in France, Spain and Britain.
Its fashion and textile industry, with a turnover of 95 billion euros ($98 billion) and 600,000 workers is the second most important nationwide, is reeling from a plunge in sales.
According to business lobby Confindustria, exports of women's' fashion fell by 24% in the first six months of the year.
Armani's collection ended with a model in an evening robe sporting the face of a black cat on a sequined, silvery waistcoat, a tribute to Armani's pet Angel, who died in July.
Reporting by Silvia Aloisi; Editing by Alison Williams