New Balance Sale – What to Buy From the Secret Sneaker Sale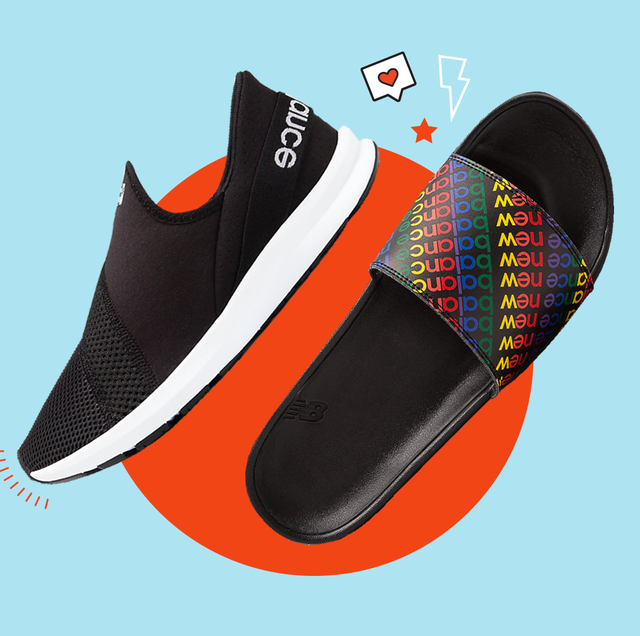 Courtesy
Right now, New Balance is having a secret sale on a bunch of its popular shoes. While the brand's beyond-popular "dad shoes" might be on your radar, New Balance has its fair share of cozy slides and sandals that are also part of the mad dealz.
When it comes to getting dressed these days, comfort is quite literally everything. (There's a reason we've traded in our jeans for sweatpants and cute blouses for old T-shirts and oversized sweaters.) Nowadays, cozy clothes are so much more than something to wear; they're a sartorial security blanket. If you want to bring that same comfort to your feet, look no further. Whether you're looking for something to wear during an outdoor run, checking a few errands off your list, or simply lounging around the house, this sale has you covered.
To help you start the week on the right foot (sorry, had to), check out the top styles worth adding to your cart.
Advertisement – Continue Reading Below
1
This pretty pair
997H Sneakers
New Balance
newbalance.com
$89.99
$79.99
An updated take on one of New Balance's heritage models, the 997H offers a cool, modern approach to the classic silhouette with a millennial pink finish.
2
This thick-sole option
Fresh Foam Arishi v3 Sneakers
New Balance
newbalance.com
$69.99
$64.99 
A comfortable, shock-absorbent midsole basically means you're gonna wanna wear these all the time.
3
These sandals
Women's 200 Pride Pack Slides
New Balance
newbalance.com
$29.99
$19.99
These prideful slides are perf for those pool-side Instagrams and can double as house shoes when you're spending time inside. 
4
This sock-like style
FuelCore Nergize Easy Slip-Ons
New Balance
newbalance.com
$64.99
$59.99
Whether you wear these around the house now or in the TSA line later, one thing's for sure: You're going to get a lot of use out of this cushion-y pair. 
5
This busy pair
1340v3 Sneakers
New Balance
newbalance.com
$139.99
$99.99
Even when you're pounding the pavement, it'll feel like you're running on clouds because the ABZORB midsole on these is so thick and bouncy.
6
This retro style
720 Sneakers
New Balance
newbalance.com
$64.99
$49.99
This colorful option will look just as good on the track as they do running errands. 
7
This colorful option
Fresh Foam Arishi Trail Sneakers
New Balance
newbalance.com
$74.99
$69.99
My folks who love hikes will appreciate the reinforced tip that protects toes from jagged rocks and debris.
8
This chunky pair
Women's 577 Sneakers
New Balance
newbalance.com
$79.99
$69.99
A fresh pair of crisp, white sneakers will give your simple outfit new life. 
9
This sleek option
Minimus 20v7 Sneakers
New Balance
newbalance.com
$99.99
$89.99
Between its mesh paneling and sturdy outsole, this pair is designed to make your outdoor run as comfortable and smooth as possible. 
This content is created and maintained by a third party, and imported onto this page to help users provide their email addresses. You may be able to find more information about this and similar content at piano.io
Advertisement – Continue Reading Below
Watch: Comedian Vir Das' Neighbour Threatens To Sneeze On Him For Not Wearing A Mask
Comedian and Actor Vir Das' neighbour lashed out at him for standing outside his door, without a mask. The said neighbour, who can be seen talking on the phone, strolling around the vicinity, walked up to Vir Das and asked him to go wear a mask, or he would sneeze on him.
The neighbour can also be seen taking off his mask and pretending to sneeze as he continues to rant at Vir Das for standing on his doorstep, allegedly without a mask. "My parents died in this house, they will haunt you", the man continued to threaten.
Vir Das then took to his official Twitter handle to share the video of his 'lockdown neighbour'. Watch the video, below.
Lockdown Neighbour. I was giving my friend Kavi who lives three houses down from me some dinner. We were waiting for it to get cooked 15 feet away from each-other. Me on my doorstep, him out. This happened. 🤦🏻‍♀️ pic.twitter.com/YKgErSxqBC

— Vir Das (@thevirdas) May 24, 2020
Billie Eilish and Takashi Murakami Collection at Uniqlo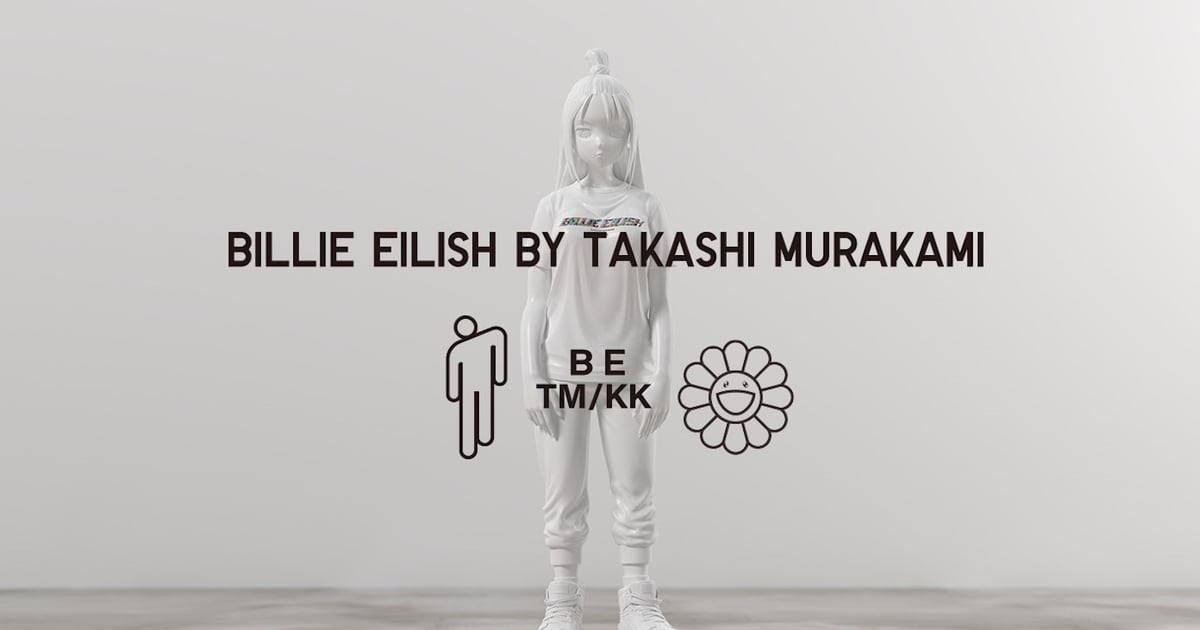 What do you get when you combine two visionary artists with an affordable, cool retail brand? T-shirt goals, that's what. Billie Eilish has collaborated with Takashi Murakami on a t-shirt collection for Uniqlo, and yes, it's just as awesome as it sounds. Whether you're a fan of Eilish's music, Murakami's inventive designs, or their collectively cool personal style, there's no denying you're going to want to scoop up this cute collection ASAP.
Eilish's signature oversize t-shirt is available in six different designs for women, men, and children. This way, you can match with your loved ones if you want to! The styles are insanely cool, and just so happen to be affordable; there's nothing not to love here. The collection launches Monday, May 25, and they'll go fast, so just keep reading to shop.
CLOT x RHUDE "Double Happiness" Collection
CLOT has teamed up with LA-based brand RHUDE for a cross-cultural collaboration of streetwear staples.
The collection, named "Double Happiness," draws inspiration from the multitude of cultures between both CLOT and RHUDE. Founders Edison Chen and Kevin Poon consistently inject Asian-inspired design elements into their CLOT apparel, while still remarking on western ideals and references. Likewise, Rhuigi Villaseñor of RHUDE culls luxury and streetwear styles found commonly in western garments, but has not forgotten his Philippines roots. The result is an amalgam of east and west sensibilities matched onto streetwear essentials.
The partnered "Double Happiness" collection actually has multiple references in its meaning; alongside the obvious reference to the Chinese ligature character "囍" and its wide usage across Asia as the foundation for well-living, the collection has also referenced the cigarette brand of the same name in its designs. Other references include the 1972 Hong Kong film Seven Blows of the Dragon, crosses similar to western biker motifs, dragon print graphics and more. All pieces feature CLOT insignias, RHUDE logos, monochromatic palettes, and athletic functionality like drawstrings, ribbed cuffs and more.
The collaborative collection is slated to release on May 29 in limited quantities at JUICE retail locations in Hong Kong Causeway Bay, Shanghai and Los Angeles, as well as the JUICE online store.
Meanwhile, Palace has unveiled this week's drop items which include the brand's signature zip-up hoodie, packable jackets, jerseys and more.