Paris prosecutors seek trial for Kim Kardashian jewellery theft suspects
The trial of 12 men accused over a Paris heist in which reality TV star Kim Kardashian was robbed of millions of dollars' worth of jewellery appeared one step closer after prosecutors asked for the case go to court, a source told AFP.
Five members of the gang stormed the luxury residence where Kardashian was staying during Paris Fashion Week in 2016, holding the star at gunpoint and making off with a huge diamond ring and other gems worth a total of nine million euros ($9.5 million).
Prosecutors will seek to take the case to court for all 12 – who are currently at liberty but under legal supervision – charging them with armed robbery, kidnapping and criminal association, a judicial source said Wednesday.
Examining magistrates must now decide whether the case will proceed to trial, the source added, although any trial is not expected to begin until 2021.
Wearing police uniforms, the gang burst into Kardashian's apartment, gagged and bound her and locked her in a bathroom before helping themselves to gems including a 20-carat Lorraine Schwartz diamond ring worth some four million euros.
One of the alleged robbers, Yunis Abbas, fleeing the scene on a bicycle, dropped a diamond-encrusted cross worth 30,000 euros, which was found by a passer-by a few hours later.
It remains the only piece to be recovered from the brazen heist, the biggest jewellery theft from an individual that France has seen in more than 20 years.
The alleged mastermind, Aomar Ait Khedache was arrested after his DNA was found at the site. 
He told investigators he had struggled to find a buyer for the Lorraine Schwartz ring, complaining it was "too recognisable" and that he had given it to an unidentified third party.
(AFP)
Susan Collins' Fourth of July tweet blew up in her face in spectacular fashion – Alternet.org
Viktor & Rolf Fall 2000 Couture Collection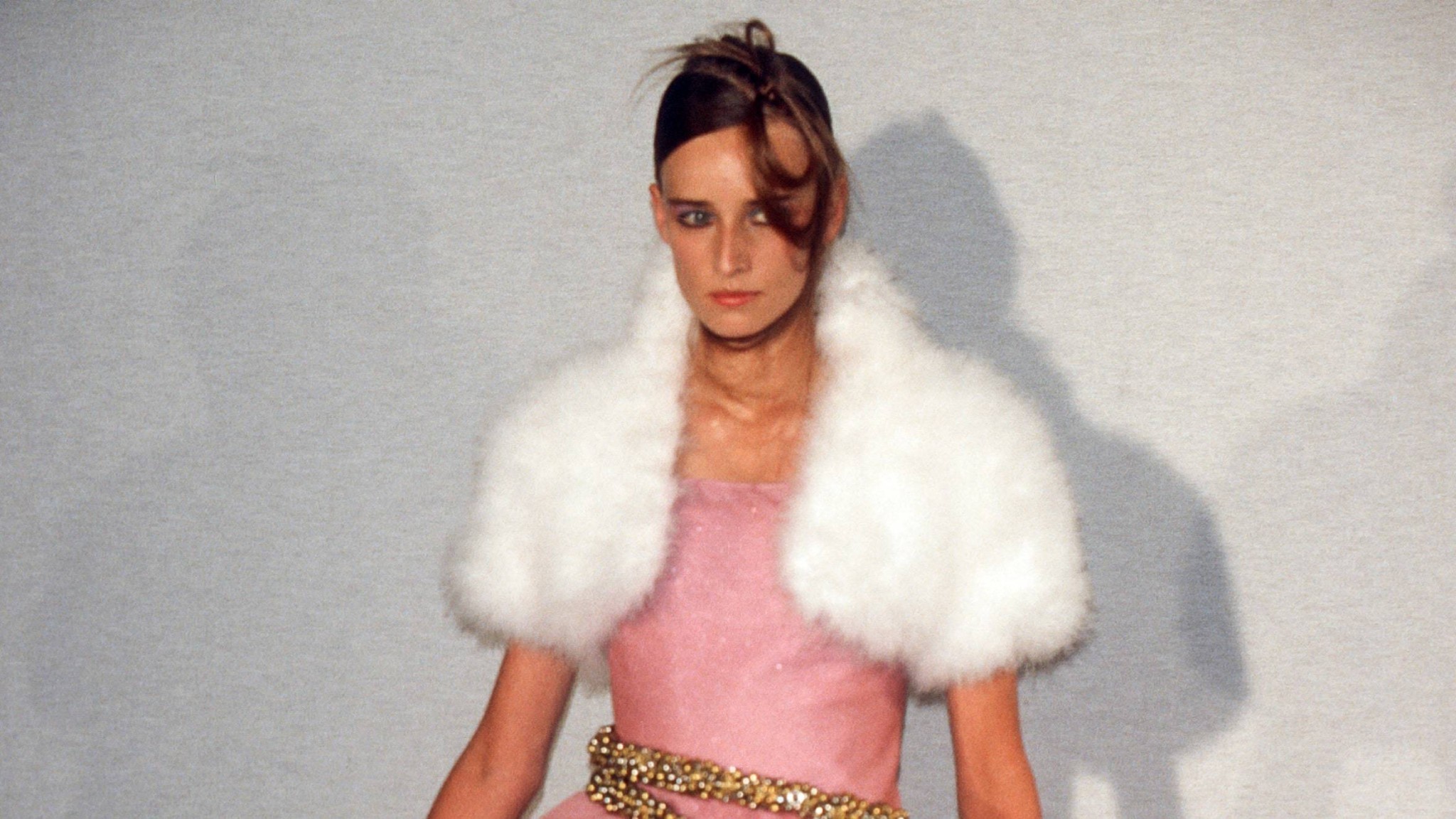 Editor's note: As we feel our way forward in this new world and way of presenting fashion, it seems a good time to revisit Viktor & Rolf's poetic and perception-altering fall 2000 couture show. Their idea was to embellish clothes with bells. (Their jingles created the "soundtrack." ) Heard, but not seen, the models progressed through a dense fog, gradually emerging into sight at the end of the runway, creating a sense of mystery. Guests were alerted to their presence first through sound; the visuals followed.
Forget the idea of immediate gratification—the designers instead gifted the audience with the thrill of anticipation, allowing guests time and space to create their own romantic fictions around the fantastic fashions. Here, 21 years later, the story of the collection—as told by Viktor Horsting.
[Looking back at our work], I'm always pleasantly surprised how there are certain themes that keep coming back and that are of interest to us, like the theme of the immaterial; trying to express something beyond the garment itself, something that goes beyond a presentation of a look of the season. That's a recurring theme. Then I also smile at how naive we were.
We thought that if we started with couture, which is the top of the pyramid of fashion, the pinnacle, we could always go down; but it would be much more difficult the other way around. Obviously we didn't answer to any of the requirements of the Chambre [Syndical de la Haute Couture] at the time, and still they allowed us on the calendar. It was partly idealistic reasoning starting at the top, and also it was something that we were somehow able to pull off. We did not have the resources to do a ready-to-wear show and ready-to-wear collection, with the production and the distribution and all of that. We didn't have that, so we thought, 'Okay, let's start in couture and then take it from there.'
Best Sun Hats Visor For Women 2020, According To Moms
To survive summer in style (frozen margarita in hand, of course), there are certain wardrobe must-haves that every mom needs. Now that you've hopefully picked out a bangin' one-piece swimsuit, some sleek shades, and comfortable sandals that won't give you blisters, a chic sun hat to match your cutie patootie is in order. When shopping for that perfect headpiece, you'll want something that you can rock 24/7. If not to block out the sun (especially from 10 a.m. to 2 p.m. when the sun's rays are the strongest), then to keep you cool when there's not a beach umbrella in sight. Some questions to ask yourself: Can it easily be folded up/packed in a suitcase for a spontaneous excursion to the beach someday? Does it provide UV protection? It is functional and statement-making?
From wallet-friendly straw sun hats that you can snag on Amazon to trend-right bucket hats and sun visors (who knew?!?), we're bringing you all the latest mom-friendly fashion finds. Get ready to spend summer at your kiddie pool looking like your favorite celebrity mamas and style influencers. Try a summer camp-worthy lewk with your favorite sunhat (outfit inspo courtesy of the lovely Reese Witherspoon) or take advantage of a matching mother-and-daugher moment (we're looking at you, Jessica Alba!).
---
---
---
---
---
---
---
---
Looking to update your summer wardrobe? Gear up for the rest of the season with these mom-approved summer fashion essentials!
Although we only recommend picks we really love, we may earn a commission on purchases made through links from our site.