Star Makeup Artists Create Exclusive Eye Looks – WWD
Face masks are now a wardrobe staple, causing the eye to gravitate to, well, the eyes.
That may be good news for eye makeup, which is making a return to the spotlight. According to The NPD Group, makeup sales rose 6 percent week-over-week for the period ending May 8, with the eye category gaining 13 percent, versus a 1 percent uptick for lips. The biggest winners: eyeliner and mascara, both up 18 percent, and brow products, which rose 15 percent. While the makeup category has been challenged for much of the last year, the coronavirus crisis could help it make a comeback. "This could be a bright spot for makeup," said Larissa Jensen, vice president and beauty industry analyst at NPD. "Consumers are still at the level of caution in terms of going out and revenge shopping, but when you look at sales on a week-by-week basis, we're definitely seeing a lot of growth."
Here, Beauty Inc asked some leading makeup artists to create an ultimate eye look for the new normal.
Linda Cantello, International Makeup Artist, Giorgio Armani Beauty
"This look is simple, easy and efficient but also sultry."
Daniel Martin, @danielmartin
"My inspiration was taken from being in Paris for fashion week right before the quarantine happened. It's all about vibrant Day-Glo color blocking in a range of colors, contrasted against radiant, dewy skin. The full look is optimistic, refreshing and fun!"
Gucci Westman, Founder, Westman Atelier, @gucciwestman
"I'm super excited about our upcoming launch — the Eye Pods Collection. They're luminous cream-powder eye shadows designed for blendability and rich color-payoff minus any questionable ingredients. I love earthy, metallic shades around the eyes for a modern smoky eye."
Erin Parsons, Maybelline New York Global Makeup Artist, @erinparsonsmakeup​
"I was inspired by brows circa 2000. This is how I would wear them 20 years ago. The eyes transformed into a Peggy Moffitt-esque moment. And the mask was painted on using black paint and flocking powder."
Terry Barber, MAC Director of Makeup Artistry, MAC Cosmetics, @terrybarberonbeauty
"Big and bold. When a trend in makeup takes on an 'all eyes' direction then it's a good time for a no-holds-barred approach, with brighter color, inky lines, strong Sixties shapes and, of course, never skimping on the mascara. There's no better moment to make some experimental choices and throw everything at it."
Doniella Davy, Head Makeup Artist, HBO's Euphoria, @donni.davy
"Blue Skies Ahead. Done on a hot day in L.A. while thinking of swimming pools. I blended several shades of milky blue eyeshadow from ColourPop's Blue Moon palette; incorporating a darker shade into my crease, swooping a medium shade out toward my temples in a cat-eye shape and finishing with a lighter shade blended up into my brow bone as well as in the inner corners of my eyes. I embellished the look with three long tear-drop-shaped iridescent gems on the outer corners of my eyes and a single tiny round gem on my inner corners. I paired the look with a rich warm coral-peach lip to complement the cool tones on my eyes."
Lisa Eldridge, Global Creative Director, Lancôme, @lisaeldridgemakeup
"This look was all about the eyes. I sketched out a strong shape using smoky tones of black and gray eye shadow and then added highlights of metallic bronze to the venture of the top lid and along the lower lash line. Black kohl pencil through the waterline and lashings of black Hypnôse Drama mascara finished the look."
Peter Philips, Creative & Image Director, Dior Makeup, @peterphilipsmakeup
"For this look I opted for an out winged smoky cat eye. I start with a primer, then I apply a soft matte clear shade all over the eyelid, up until just above the 'crease.' I blended gently a darker shade into the inner eye corner and an even darker one on the outer corner. In the middle of the eyelid, I used a luminous satin gold, the contrast between the darker shades and the luminous shade will give extra depth to your eye. I avoided putting too much makeup on the bottom part of the eye. The masks tend to rub against the under eye area, and that creates 'raccoon eyes.' Also make sure to properly draw and fill in your eyebrows."
Violette, Global Beauty Director, Estée Lauder, @violette_fr
"Creating a professional smoky eye doesn't require you to have professional gear. Anyone can create an easy smoky eye look using one pencil, to keep the focus on the eyes."
François Nars, @narsissist
"Put the emphasis on your eyes, because it's all you can see with the mask. Make them as big as possible. I wanted a very smoky eye, and directed and photographed the concept for this look with Lena Koro, global artistic director for Nars with whom I'm in quarantine." 
Hector Espinal, Global Makeup Artist, Fenty Beauty, @artbyhector
"This look is a celebration of color, freedom and strength. We should all play with color right now as an uplifting experience and demonstration of our strength, through bold lines and bold shades."
 Gilbert Soliz, Global Makeup Artist, Marc Jacobs Beauty, @gilbert_soliz
"Purple Eyes inspired by the Daisy Sweet Pea birth flower of April. It's meaning represents purity, innocence, and blissful pleasure."
Deepica Mutyala, Founder, Live Tinted, @deepica
"A beautiful berry shade on my eyes keeps me happy right now. Bright colors are intimidating to wear, but the Live Tinted Huestick in Free makes it super wearable and easy. All you do is swipe and dab it out."
Keiko Lynn, @keikolynn
"This look is a blend of smoky halo eye shadow and Sixties graphic eye makeup: up top, a peachy matte and grays on the inner and outer corners, blended through the crease, and with a shimmery peach patted into the center of the eyelid. The bottom has a graphic lower liner reminiscent of the Sixties, but smudged and softened. Lashes up top and bottom!"
Angel Merino, Founder, Artist Couture, @mac_daddyy
"Just because we have to wear face masks doesn't mean your eyes have to be boring and basic! They're the windows to your soul and now your canvas to express yourself! I like for my eyes to look more 'foxy' and I achieve that look using Mink eye shadow from my Supreme Nudes palette to create a smoked-out wing when I'm feeling extra sassy!"
Manny Gutierrez, @mannymua733
"A soft peachy look, perfect for spring and summer and a false lash really brings attention and drama to the eyes."
Jackie Aina, @jackieaina
My favorite color is blush pink, and I'm always finding ways to incorporate pinks in my makeup looks. For this look, I used the new Anastasia Beverly Hills Norvina Vol. 4 eye shadow palette to create a subtle and flirty, everyday wearable eye look."
Pat McGrath, founder and ceo, Pat McGrath Labs, @patmcgrathreal
"Masks are an opportunity for everyone to ROSE TO THE OCCASION with divinely dramatic eyes. This look is created with Pat McGrath Labs new Mothership VIII #DivineRoseII Eye Palette. This sublimely sultry smoke creates a ravishing rose look using shades 'Xtreme Burgundy,' a deepened burgundy matte, on the crease and 'Rose Seduction,' a vivid magenta satin, on the center of the eye. BLOOM WITHOUT CAUTION!"
Sir John, title tk, L'Oréal Paris, @sirjohn
"With everything that is going on, ours eyes have become more of a focal point in our daily routines. Here I wanted to create a sense of punctuation for the eyes by incorporating some shine. Add a bit of reflection to the center of the lid to create a focal point and enhance the natural shape of the eye with deeper taupe tones to refine the look. Our skin is still equally as important. Even though we are wearing masks we must continue to protect the skin underneath. Be sure to hydrate the skin and lips for a perfect canvas. Add a bit of light reflection to the high points of the face, enhancing your cheek bones"
Zappos & Faryl Robin Team Up On Size-Inclusive Summer Shoe Collection – Footwear News
Zappos.com and Faryl Robin today reveal a new partnership that kicks off with a size-inclusive, accessibly-priced summer launch.
The collection, which is called Faryl, features seven sandal styles available in 17 colors — and sizes ranging from 5 to 16.
"Faryl and I share the fundamental belief that every woman has a right to feel self confident regardless of age, body, shape or size," said Karlyn Mattson, general manager of merchandise strategy for Zappos, who was an executive at Target when she first met the New York-based designer and entrepreneur.
"As women, we have a moral obligation to take care of other women," added Faryl Robin Morse. "To go to another businesswoman and say, 'We can do this, let's take a stand together, [is empowering]." The pair first hatched the idea over lunch in New York and continued the conversation on the phone before they inked the final deal.
Morse said offering extended sizes is still atypical for most footwear players because of the extra costs associated with production and distribution. "Historically, it's not financially favorable for typical brands to do this, so they don't," she said, noting that it's rare to find sizes 11 to 16. "There is an entire community of women no one offers product to. Every woman — or any person who associates as a woman — should have what they need to feel beautiful."
The price-value equation was also top of mind for both Zappos and Faryl Robin as they hammered out the details of the project. The collection retails from $39 to $69, an accessible price point for many consumers. "There's a lot of pain in the world right now, but people are starting to pick back up with shopping. We want [our consumer] to give herself permission to buy," Mattson said.
Morse — who launched her company in wake of the devastating 9/11 terrorist attacks — said that the coronavirus pandemic added additional challenges when it came to getting the collection to the finish line.  "It's been a learning experience for all of us. Everything was complicated, and everything still happened," she said, noting that her factory in China was supportive through it all.
For Mattson, the initiative embodies the mission of Zappos. "We're always trying to make choices that [correspond] with our values, and first and foremost with our customer needs," she said. "The idea of inclusivity aligns with what our [shopper] cares about."
Moving forward, the companies will roll out monthly drops on Zappos.
The Coolest New Watches to Buy Right Now
This year has been a strange one for the watch industry. As it has for so many other businesses, the coronavirus has shaken things up: the industry's biggest event went all-digital, and Rolex, Tudor, and Patek Philippe, three of the industry's heavy hitters, have postponed their big releases. But that doesn't mean you can't buy a very sick released-in-2020 watch. You definitely can—and, if you're like us, you might want to grab more than one. Here are a few of our favorite new releases.
All products featured on GQ are independently selected by our editors. However, when you buy something through our retail links, we may earn an affiliate commission.
Saudi to Host Ad-Diriyah Biennale Foundation Art Event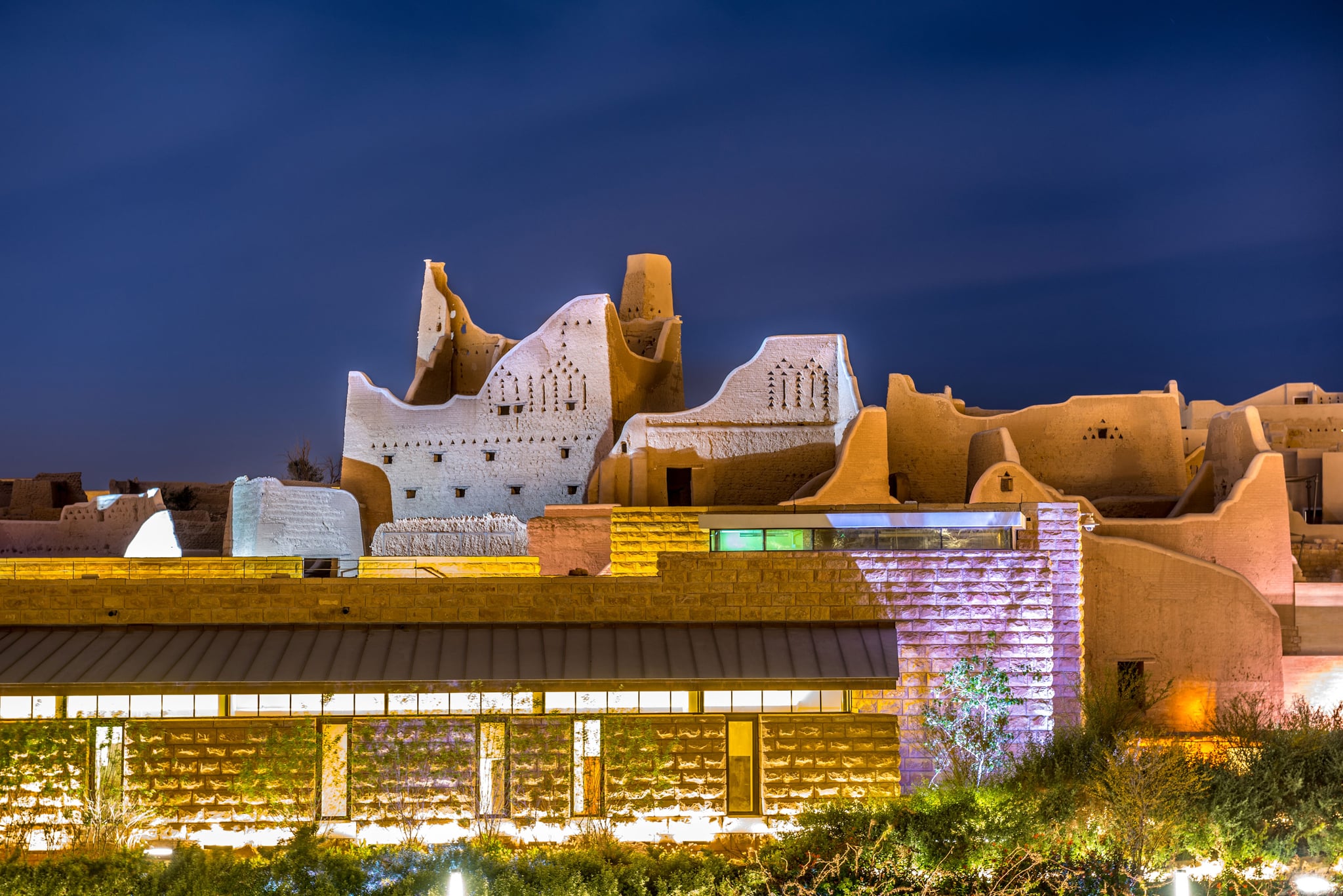 Art lovers, we have some exciting news, a massive new art event is coming to Saudi Arabia next year!
Ad Diriyah Biennale Foundation for Contemporary Art will showcase the work of the region's artists, as well as highlight pieces from artists worldwide.
The biennale will alternate in terms of theme, with an exhibition of contemporary art for the first edition set for 2021, and an Islamic art exhibition to follow in 2022.
The news was announced on Saudi Arabia's Ministry of Media twitter account.
"#هيئة_الثقافة" تعلن بدء التسجيل للمشاركة في معرض "ثنائيات الدرعية" بالرياض https://t.co/z85G6wY3Un pic.twitter.com/MoNTl5FtU6
— وزارة الإعلام (@media_ksa) May 28, 2018
The announcement comes after it was revealed that the Kingdom's minister of culture, Prince Badr bin Abdullah bin Mohammed bin Farhan Al Saud, had joined the Ad Diriyah Biennale Foundation as board director.
The initiative aims to evolve Saudi Arabia's contemporary art scene and position Ad Diriyah as a regional and international hub for culture. We, as a collective one, cannot wait to see all of the artwork when the event kicks off next year!
While we wait, here's a list of several ways that you can explore more of the region's and the world's art scene – right now!
Ithra
Saudi Arabia's award-winning multi-purpose art space has several virtual free art tours, online classes, and workshops to attend. To join in on the art experience, all you have to do is register. Click here to do so.
Musée d'Orsay, Paris, France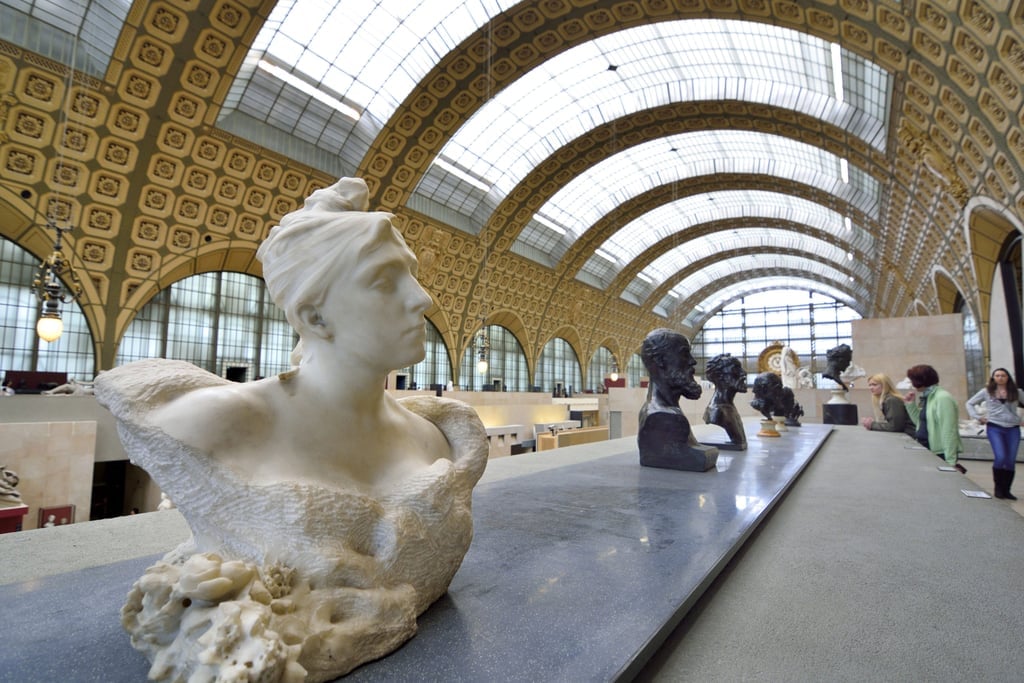 Thanks to the Google Arts & Culture website, you can explore the world-renowned museum that is home to some of the most sought after pieces of art, including Vincent van Gogh's "Self Portrait."
The Louvre in Paris, France Virtual Tour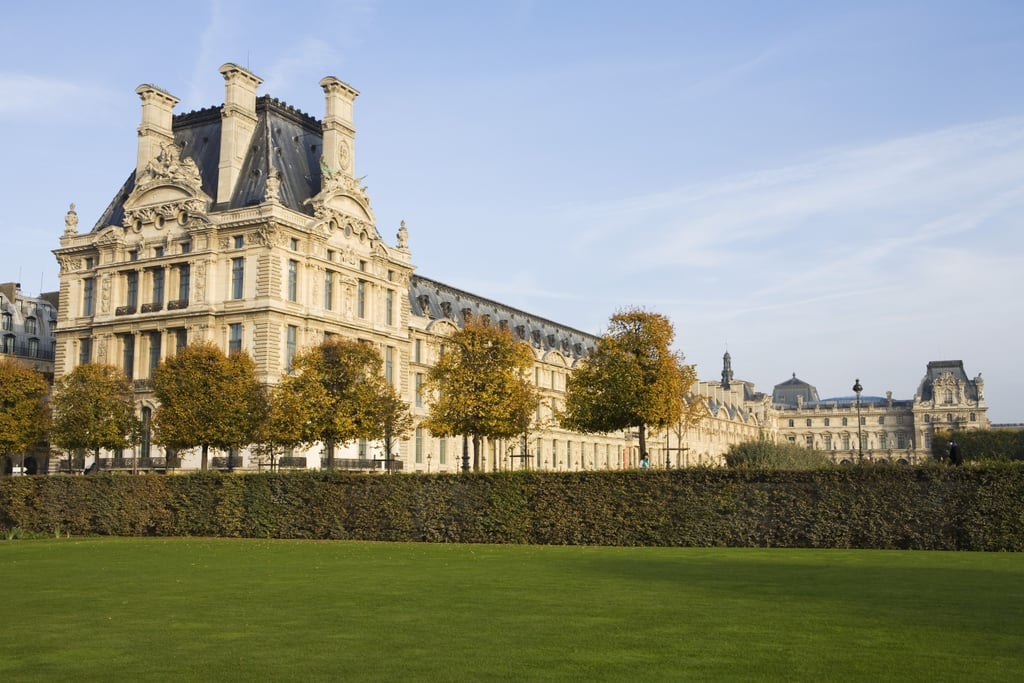 Explore the Galerie d'Apollon and view Egyptian antiques at The Louvre in Paris, France.
For more entertainment news, features, interviews, and updates, please click here.