Summer Isn't Cancelled–Here's How To Feel Confident This Season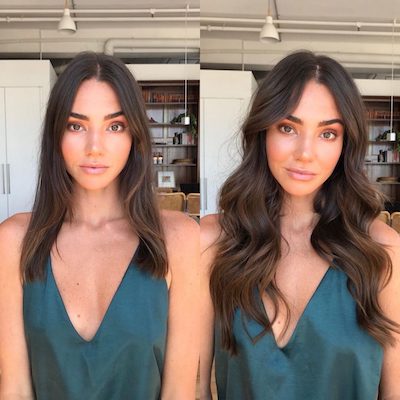 The Easy Way To Get Longer, Fuller Hair For Summer
The editors at SheFinds wrote this post on behalf of Noom and received compensation as part of our agreement.
Yes, summer might look a little differently this year, but it's still happening. And while beach trips and pool parties are supposed to be fun, they can also cause serious anxiety if you already aren't feeling good about yourself. That's why you should consider starting this summer off right with the help of Noom. It's a weight-loss program that's so different–in a good way!–from anything you've tried before. Rather than giving you impossible dietary restrictions or requiring you to log and count every single thing you put into your mouth, Noom takes a different approach. It's called cognitive-behavioral therapy and instead of getting you to make small changes in the short term, it's all about helping you shift habits and patterns for long-term success. Yes, Noom is a great way to shed a few pounds for the season, but it's also a great program to help change your mindset so you feel confident and good about yourself all year long, no matter what the scale says.
Armed with a positive new outlook, here are a few more ways to build your confidence so that you can truly enjoy yourself this summer.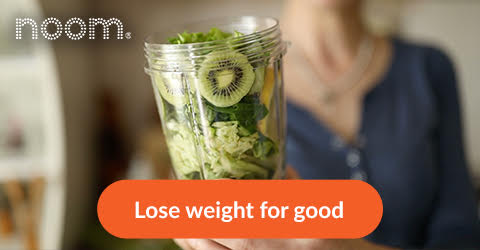 Wear clothes that work for you. Warmer summer weather means everyone's wearing less clothing, which can be stressful if you don't feel good about your body. In this situation, the key is to find duds that are right for you. Instead of trying to squeeze into clothes that look great on models or were your size a few summers ago, look for items that are right for the body you actually have. Remember, if a dress or pair of shorts doesn't fit right, you don't need to change your body–you just need to find something different to wear. No matter how pretty the outfit is, it's not worth beating yourself up over.
Watch your words. While words might seem harmless, the way you talk about yourself can have serious impact. And in the summer, when conversation tends to center around bodies, it's especially important to mind what you say. Whether you're talking to yourself or with friends, try using gentle, loving words to describe yourself rather than disparaging terms. Even if you don't totally believe what you're saying, it's still worth a shot–think of it as a sort of manifestation. Stick to it for long enough and you'll start to notice a difference.
Cultivate what you love. When your mind starts to fill with all sorts of problem body parts and areas, fight back by focusing on things about yourself that you love. This can be hard to do on the spot, so take some time when you're in a good place to identify positive personality or physical features. Literally–make a list of awesome things about yourself. Get detailed and specific! Then, next time you find yourself in a spiral of negativity, focus on those qualities. And next time you're buying new clothes, jewelry, or makeup, look for items that accentuate the things about your body that you love. Pull them out when you know you're going to need an extra boost of confidence.
Create healthy habits. As tempting as it might be to start a crash diet three weeks before pool season starts, it's not a great way to go–for a number of reasons. Extreme weight-loss measures are virtually never sustainable, and normally just set you up to swing even further in the opposite direction. Instead, try an overall lifestyle change with a program like Noom. The app uses cognitive behavioral techniques, nutrition coaching, and group support to help users build sustainable and healthy habits. Finding a sustainable way to take care of yourself is one of the quickest ways to build self-confidence.
Don't hold back. This might seem like circular logic, but stick with us for a minute. Do your best not to let insecurities stop you from (socially distant!) activities and events that you enjoy. And yes, that includes hanging out in a swimsuit at a pool or the beach. It definitely might be uncomfortable at first, but doing the sorts of things you would if you had confidence is one of the very best ways to actually build that confidence.
Thanks to the rise of the normcore and '90s trends, scrunchies are having a moment again — and it doesn't seem to be dying down anytime soon. Hair experts, for their part, couldn't be more thrilled: After all, traditional hair elastics are known to be majorly damaging to our hair. If you're eager to get in on the trend, or if you're simply looking to expand your existing scrunchie collection, take your pick from any of scrunchies featured ahead. But keep in mind that the best scrunchies are made of super soft materials that won't snag your hair (like silk), and they won't contain too-tight elastics that can contribute to breakage.
Some other ways to help prevent hair breakage? Try to take breaks from wearing your hair up, and when you do pull your hair back, opt for loose styles rather than tight, high ponytails and buns. (If you're looking for inspiration, check out these ways to wear scrunchies that feel modern and fresh). Also, try to switch up the location of your ponytail as often as possible. This will help prevent one area of your hair from becoming overly damaged.
And of course, if you are going to wear your hair back, opt for a scrunchie whenever possible. With picks as cute as the ones featured on this list, you won't be tempted to go back to rubber elastics anytime soon.
We only recommend products we love and that we think you will, too. We may receive a portion of sales from products purchased from this article, which was written by our Commerce team.
Lisa Falkner poses in beautiful bedroom wearing the prettiest summer dress


Jenni McKnight

Lisa Faulkner stunned fans with her latest summer purchase – but many have been left disappointed…

Lisa Faulkner was so excited by her new summer dress, she put it on as soon as it was delivered – and it's not hard to see why.
The TV star won rave reviews from her social media followers after she posed in what appeared to be her bedroom, wearing a pretty, oversized cotton print midi tunic from London boutique Through The Trees.
MORE: You'll be obsessed with Lisa Faulkner's enchanting floral pyjamas
WATCH: Lisa Faulkner LOVES Mrs Hinch's bedsheet hack
Sharing a photo on Instagram, Lisa wrote: "Off to work in my gorgeous @throughthetrees_boutique dress! I ordered last week and it arrived just now and I HAD to wear it straight away!!!"
Needless to say, her fans filled the comment section with compliments about Lisa and the dress. One wrote: "Oh it's VERY lovely." A second added: "Gorgeous Lisa. I love that frock!" And a third penned: "Looks cute and comfy, kaftan vibes."
The summer-ready dress comes in one size, to fit 10 – 16, and has a price tag of £45. But when fans enquired about how to purchase the frock, they were left disappointed to discover it has sold out.
Fans adored Lisa Faulkner's gorgeous summer dress
MORE: Inside John Torode and Lisa Faulkner's enviable home
Thankfully, according to the East Dulwich store's owner, there will be a "new delivery soon" but you can reserve a dress now by contacting them on their Instagram page.
Since Lisa put her photo up, the brand has been inundated with queries about purchasing the dress, so if you want to get your hands on one, we suggest you act fast!
According to the brand's Facebook page, Through The Trees is "an exclusive and independent women's clothing boutique, for the cool and the fashion-conscious".
Like this story? Sign up to our newsletter to get other stories like this delivered straight to your inbox.
UFC inks apparel deal with Venum that will begin in 2021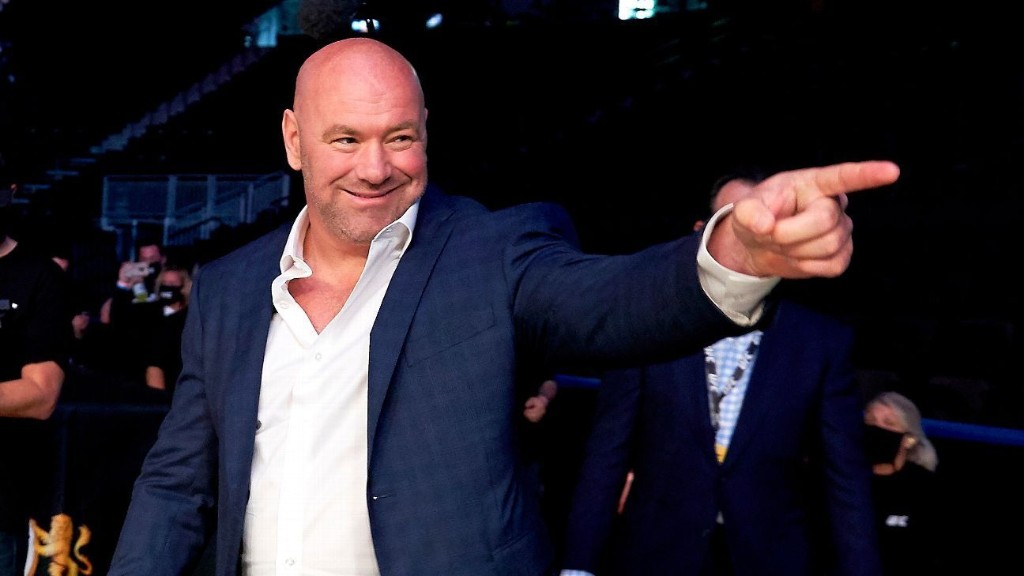 The UFC's oft-criticized apparel deal with Reebok is coming to a close next year.
Venum will take over as the UFC's apparel partner beginning in April 2021, the promotion announced Friday. The UFC's apparel deal with Reebok runs through March 2021, but the company will stay on as the UFC's official footwear brand through the end of next year, according to a release.
Unlike Reebok, Venum is a company that has focused mainly on combat sports and martial arts since it was founded in France in 2006. Before the relationship between the UFC and Reebok, many fighters had Venum as a sponsor.
"Everything in life is about timing, and this Venum deal couldn't come at a more perfect time," UFC president Dana White told reporters Friday after UFC 251 weigh-ins in Abu Dhabi. "This weird place we're in right now, in the entire world, with sports and business and everything going on, these guys were the right people at the right time. It's so weird how this stuff works out. You see some of the monsters, without saying names, who are trying to pull back deals with sports leagues, this is what Venum does. This is the business Venum is in. I just think the timing on this thing couldn't have been any better, they're a great company, they've invested in this, and I love it."
Sources told ESPN that the Venum contract is shorter and not as lucrative as the previous one with Reebok. The majority of the money from the deal will go to the fighters, sources said. Per the release, fighters will see an "across the board" increase in pay compared to the Reebok deal, beginning in April 2021.
The UFC signed a six-year, $70 million deal with Reebok in 2014. The money in the contract was not all cash — it included the value of the products Reebok provided.
The UFC partnering with Reebok six years ago was a significant change in aesthetics and finances for fighters, who previously were able to wear their own gear with their own sponsors in the Octagon. Under Reebok, fighters had a uniform, were not allowed their own in-cage sponsors and were paid through a tiered system (based on tenure) by the UFC via money from the Reebok contract.
Reebok represented a major name brand affiliated with the UFC, which at the time was striving for mainstream acceptance. But it was a rocky relationship. The initial rollout featured extremely generic looking fight gear, rife with the misspellings of athletes' names. Fighters and managers were critical of the amount of money athletes stood to lose without sponsor patches on fight gear. On top of that, there was concern that every fighter wearing the same uniform would strip the sport, which has its fair share of over-the-top characters, of its individuality.
The dynamic between the UFC and Reebok did improve over time. The UFC desired a cleaner look and presentation on television and pay-per-view and in that aspect Reebok was viewed as a success. The guaranteed, consistent money that came from Reebok became more welcome to some fighters — especially the ones not at the top of the card — compared to having to scratch and claw for sponsors every fight.
"Listen, I know there was a lot of negativity surrounding the uniform thing, but it's been nothing but positive," White said Friday. "These guys have all made money, they'll continue to make money. It's a good thing for everybody."
Venum will provide MMA and performance apparel designed specifically for UFC fighters, which will include "second-skin-feel" fight shorts with "thermo-bonded" and "extra-flat" elastic waistbands and a side slit, for which Venum is known.
"Joining UFC as their official outfitting and apparel partner means a great deal to the Venum team," Franck Dupuis, Venum's Founder and CEO, said in a statement. "Venum is a brand that has grown alongside the sport of MMA as it has exploded in popularity around the world. We are both proud and grateful, as this agreement signifies the success of our journey over the past fifteen years. At Venum, we are ecstatic to write the next chapter in our history."