Virgil Abloh x Jacob & Co. New "Office Supplies"
After finally launching his collaborative "Office Supplies" jewelry with Jacob & Co., Virgil Abloh has unveiled his latest range of bracelets and earrings. The made-to-order collection elevates ordinary paperclips into luxury staples crafted from 18k white, yellow or rose gold, drawing from the DIY grade-school concept of piecing paper clips together to make accessories.
Abloh explained on Instagram that the collection "is a concept for fine jewelry I developed and have been sitting on for a while now…It's all cryptic & metaphoric but that's as much of the concept as the adolescent idea of making a paperclip bracelet in grade school meets the blinding aspirational quality of a Rocafella chain. It's my whole art practice in one object." Each bracelet or pair of earrings is comprised of delicately linked paperclip-shaped pieces studded with sparkling white diamonds.
"Creating connection between one another is one of the most powerful things in the world," Jacob & Co. explained. "Just like the paper clip earrings, one link connected to another, creating a circle of power that brings you endless strength, confidence and energy."
Interested parties may request an order form for the "Office Supplies" collection by emailing officesupplies@canary—yellow.com. Jacob & Co. founder Jacob Arabo and Abloh will personally review and approve every order submitted.
For more accessories, Saint Laurent has released silver-tone and antiqued bronze-tone brass plaquette rings.
Billie Eilish and Takashi Murakami Collection at Uniqlo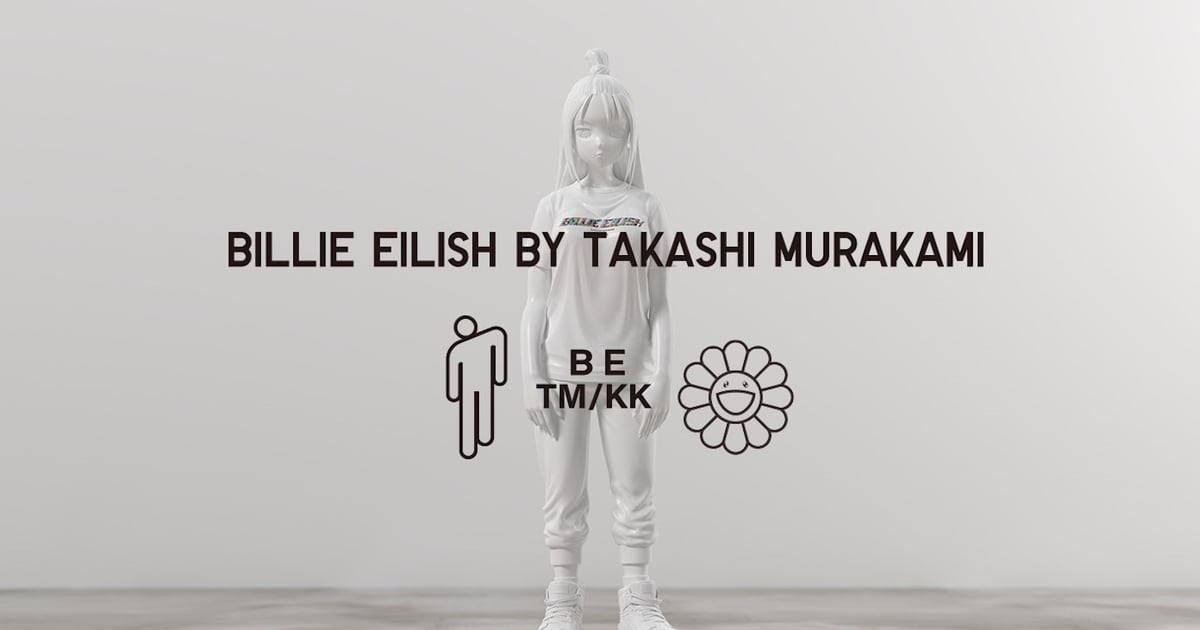 What do you get when you combine two visionary artists with an affordable, cool retail brand? T-shirt goals, that's what. Billie Eilish has collaborated with Takashi Murakami on a t-shirt collection for Uniqlo, and yes, it's just as awesome as it sounds. Whether you're a fan of Eilish's music, Murakami's inventive designs, or their collectively cool personal style, there's no denying you're going to want to scoop up this cute collection ASAP.
Eilish's signature oversize t-shirt is available in six different designs for women, men, and children. This way, you can match with your loved ones if you want to! The styles are insanely cool, and just so happen to be affordable; there's nothing not to love here. The collection launches Monday, May 25, and they'll go fast, so just keep reading to shop.
CLOT x RHUDE "Double Happiness" Collection
CLOT has teamed up with LA-based brand RHUDE for a cross-cultural collaboration of streetwear staples.
The collection, named "Double Happiness," draws inspiration from the multitude of cultures between both CLOT and RHUDE. Founders Edison Chen and Kevin Poon consistently inject Asian-inspired design elements into their CLOT apparel, while still remarking on western ideals and references. Likewise, Rhuigi Villaseñor of RHUDE culls luxury and streetwear styles found commonly in western garments, but has not forgotten his Philippines roots. The result is an amalgam of east and west sensibilities matched onto streetwear essentials.
The partnered "Double Happiness" collection actually has multiple references in its meaning; alongside the obvious reference to the Chinese ligature character "囍" and its wide usage across Asia as the foundation for well-living, the collection has also referenced the cigarette brand of the same name in its designs. Other references include the 1972 Hong Kong film Seven Blows of the Dragon, crosses similar to western biker motifs, dragon print graphics and more. All pieces feature CLOT insignias, RHUDE logos, monochromatic palettes, and athletic functionality like drawstrings, ribbed cuffs and more.
The collaborative collection is slated to release on May 29 in limited quantities at JUICE retail locations in Hong Kong Causeway Bay, Shanghai and Los Angeles, as well as the JUICE online store.
Meanwhile, Palace has unveiled this week's drop items which include the brand's signature zip-up hoodie, packable jackets, jerseys and more.
Gucci's Alessandro Michele Will Reduce the Brand's Shows From 5 to 2, Will the Industry Follow?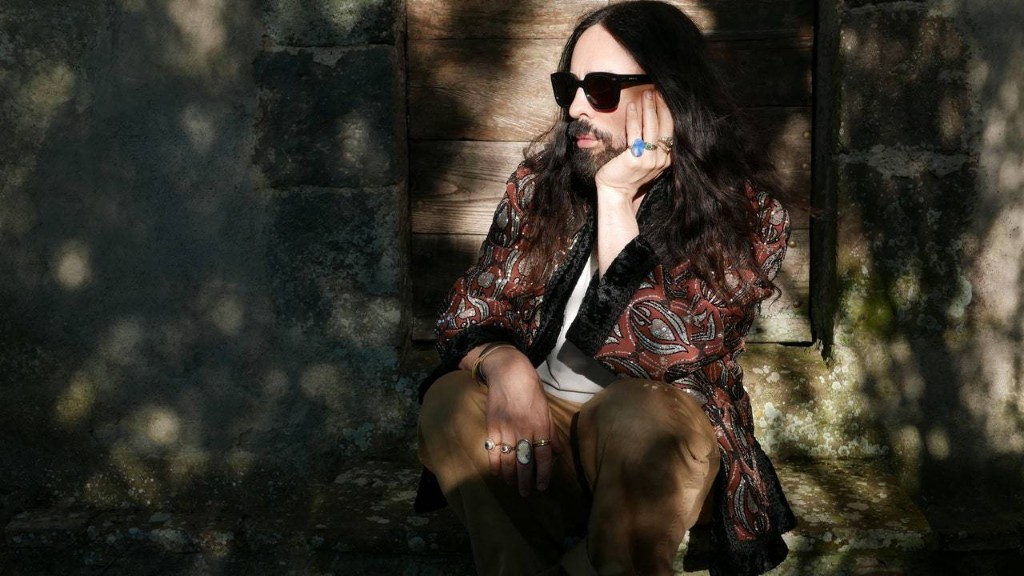 Months into the COVID-19 pandemic, this much is clear: the fashion industry will forever be transformed by this global crisis. If our business is ever to feel normal again, it will be a new normal, with once grand department stores now shuttered or shrunken, and many designers and brands sadly gone for good. And the fashion show system? As glorious as individual shows can be, as a whole they're unsustainable—excessive in terms of cost, time, and waste.
Over the last two weeks, designers, business leaders, and fashion's governing bodies have begun setting out proposals for change. This Memorial Day weekend—precisely a year after his resort 2020 show at Rome's Musei Capitolini, the acme of "the old way of doing things"—Gucci's Alessandro Michele took to his Instagram account to tease some of the shifts he's been considering. Extending over seven screens and including dated ruminations, the post dubbed "Notes from the Silence" suggests a new way forward for Gucci, one that rejects seasonal shows in favor of more personal expression. From May 2: "Now we know that too furious was our doing, too insidious was our ride… This is why I decided to build a new path… away from deadlines that the industry consolidated…and an excessive performativity that today really has no raison d'etre." From May 3: "We will meet just twice a year, to share the chapters of a new story. Irregular, joyful, and absolutely free chapters, which will be written blending rules and genres, feeding on new spaces, linguistic codes, and communication platforms."
Today, the designer hosted a "virtual gathering" from his home in the Italian countryside to elaborate on his written statements. The technical challenges of simultaneous translation aside, he was poetic and optimistic. "We should not start over in the same way, breathless. It's been too difficult. I want to start over with a breath of fresh air, with oxygen," he shared. Some of the details remain to be worked out, but an outline of the next year or so is starting to take shape. Gucci's two shows—down from the current five—are to be co-ed and scheduled in the autumn and the spring, however the September show that had been previously announced by the brand is now unlikely. Michele hinted that there might not be enough time to be ready. Regarding the potential for a live audience at those shows, that, too, is in question pending government regulations about gathering in groups. Resort, one of the five big shows Gucci usually produces, will be shot instead on his studio assistants. The resulting digital show, to be presented at Milan Digital Fashion Week on July 17, will act as a sort of "epilogue" for the house's old way of doing things.
At least some of the uncertainty about the future stems from the fact that Gucci is just one brand in a globe-spanning ecosystem. Michele urged an "open dialogue" with other houses and fashion's governing bodies. "Rewiring" the system, to borrow the language of one of the industry proposals that emerged earlier this month, will require coordination on a massive scale, both externally and internally. For Gucci's part, Michele indicated that much of the responsibility will fall to Marco Bizzarri, the company's President and CEO. Bizzarri has Gucci's customers to consider, but also its 40 million social media followers. "The fashion world has become a sort of Woodstock, open to a huge audience," Michele said. "We're followed by many people who've never entered our stores. The community outside the company is scattered all over the world."
The unspoken message of all this may be that fashion shows are not the be all and end all of consumer engagement that their massive expense would seem to suggest they are. That said, Michele is committed to them. "I'm passionate about fashion shows, but maybe we can be open to seeing them in a different way. This is a suggestion we're receiving from our current experience," he added, nodding at the journalists on the virtual call. The dialogue will continue. Meanwhile, one of the brand's first post-COVID innovations is the upcoming launch of a gender fluid shopping section on Gucci.com called Gucci Mx.