Vollebak's Full Metal Jacket is a $1,095 copper jacket that kills viru
The Full Metal Jacket, which retails at a whopping $1,095, is designed to take advantage of copper's antimicrobial properties. Copper has been shown to kill bacteria and viruses; a recent study found that it inactivated the novel coronavirus within four hours. The company sees the Full Metal Jacket as the first step toward creating disease-resistant clothing.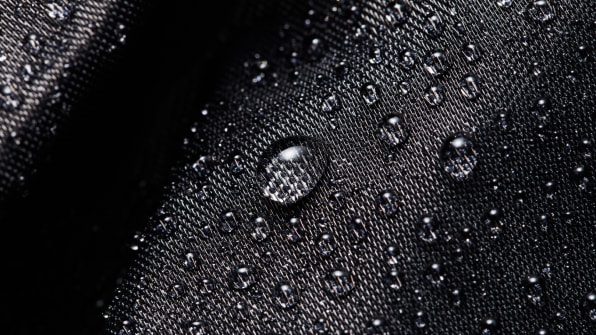 Though it came out at an opportune time, with many people purchasing copper face masks in an effort to protect themselves from COVID-19, the Full Metal Jacket was actually under development for three years.
Vollebak cofounder Steve Tidball says he was originally inspired to create clothing out of copper after watching a TED Talk by Bill Gates about pandemics. He had also been talking to friends, who work in the aerospace industry and mentioned that astronauts' immune systems are compromised in space, in addition to explorers and adventurers who "wear our clothing and told us that oftentimes when they're in these very remote places they are worried about getting sick," he says. "We started to think about making clothes that could resist viruses or bacteria."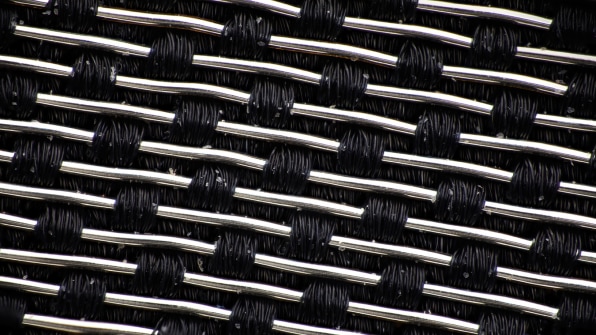 Their research eventually led them to copper. Copper contains positively charged ions that trap viruses, which are negatively charged. The copper ions penetrate viruses, preventing them from replicating. Historically, copper was used in hospitals (like on doorknobs) to prevent the spread of diseases. In 2015, researchers found that using copper alloys in a hospital setting reduced infection rates by 58%.
More recently, copper has been incorporated into fabric to create bedsheets, pillowcases, and masks for the healthcare industry. Vollebak is building on that legacy. Each Full Metal Jacket is made of 65% copper, and the company used approximately seven miles of the metal in every coat. At first, Steve Tidball and his cofounder and twin brother Nick Vollebak were just trying to prove that a jacket could be made out of the material: "There is no real supply chain for copper that can be made into clothes, so it was a very expensive process," Steve Tidball says. Now that they have proved it is possible, they hope to see what the material is capable of. "Making the jacket was phase 1," he says. "Now we have put it out in the world for testing purposes." Which is to say: Don't bank on this jacket just yet to protect you from the coronavirus (or any other contagion). It's a new, untested design.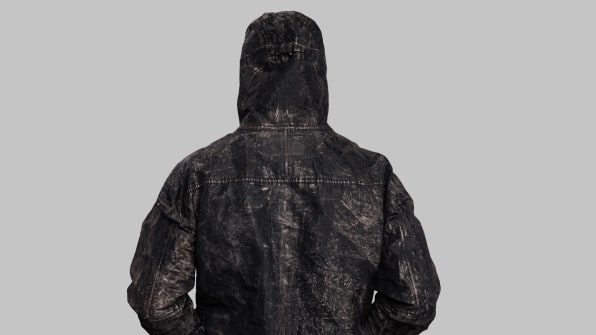 $1,095 may seem like an outrageous price tag. But copper is expensive, and Vollebak hopes to lower the price as more get produced. In the future, he envisions an even bigger stage for copper clothing. "If you start to think about materials [to make an] operating system, copper can transmit power and transmit heat," he says. "The antimicrobial properties are great, but we're also looking at materials we could layer intelligence on top of. Ultimately, we are trying to make intelligent clothing for the next century."
Victoria Beckham's Cotswolds kitchen is even more gorgeous than you'd imagine


Chloe Best

Victoria Beckham's house in the Cotswolds features a rustic kitchen with exposed brick walls and bottle green cabinets

Victoria Beckham's kitchen became her home office on Wednesday, as she worked on her latest fashion collection at her house in the Cotswolds. The former Spice Girls star, who is isolating at her second home with her husband David and their children Romeo, Cruz and Harper, shared a look at her relatable work setup on Instagram – and became the envy of her fans in the process.
"My warm weather working from home wardrobe! Shorts & slippers. The dream," Victoria captioned the photo, which shows her perched at her kitchen island on a wooden stool while wearing a pair of tiny denim shorts and a sweatshirt.
Victoria Beckham shared a look inside her Cotswolds kitchen
While many followers were envious of Victoria's toned legs, others couldn't resist commenting on her gorgeous kitchen. "House goals! The stone flooring is amazing!" one wrote, while a second agreed: "Dream house."
RELATED: Inside David and Victoria Beckham's Cotswolds home
It definitely does appear like a dreamy kitchen setup, with stone flooring, exposed brick walls and a bottle green wooden island unit. Copper saucepans hang overhead, while a chandelier adds the ultimate luxurious finishing touch.
The rustic kitchen also has a pizza oven
A previous photo shared by Victoria has revealed another glimpse at the room, showing a large wood-fired pizza oven on one side, with chopped logs stacked underneath ready to cook. The aesthetic of the room ties in with the rustic feel throughout the rest of the house, which is a barn conversion located close to the celebrity haunt of Soho Farmhouse.
GALLERY: Inside the most beautiful celebrity kitchens
The property boasts beautiful gardens too, where the family can also enjoy barbecues together in the summer, play tennis on their own tennis court, and unwind in their log cabin that houses a sauna and steam room. There is even a plunge pool on the lawn to cool down afterwards. What more could they want?!
WATCH: 10 of the most stunning celebrity kitchens
Like this story? Sign up to our newsletter to get other stories like this delivered straight to your inbox.
Shoppers Say Thermacell's Mosquito Repeller Works Wonders
this link is to an external site that may or may not meet accessibility guidelines.
Vans Classic Slip-On Shoes Are the Most Comfortable on Zappos
this link is to an external site that may or may not meet accessibility guidelines.